Our best Azerbaijan travel tips
Isolated mountain villages stuck in time, like Xinalig, sprout up in the nowhere of the Caucasus – Azerbaijan is still looking for its place between Europe and Asia - which is exactly what makes it worth travelling to.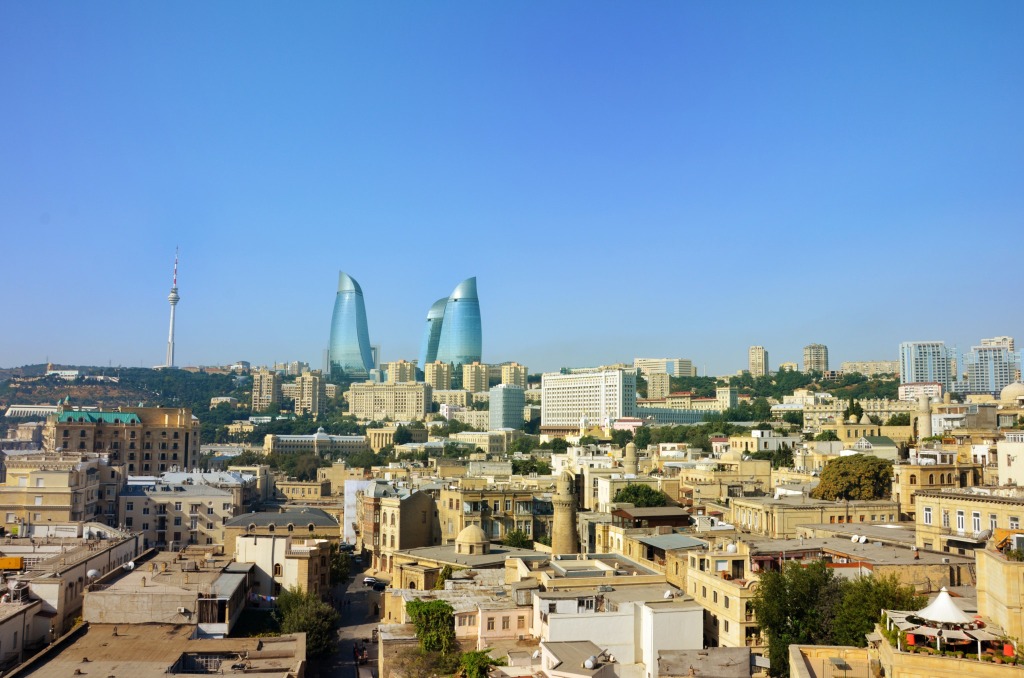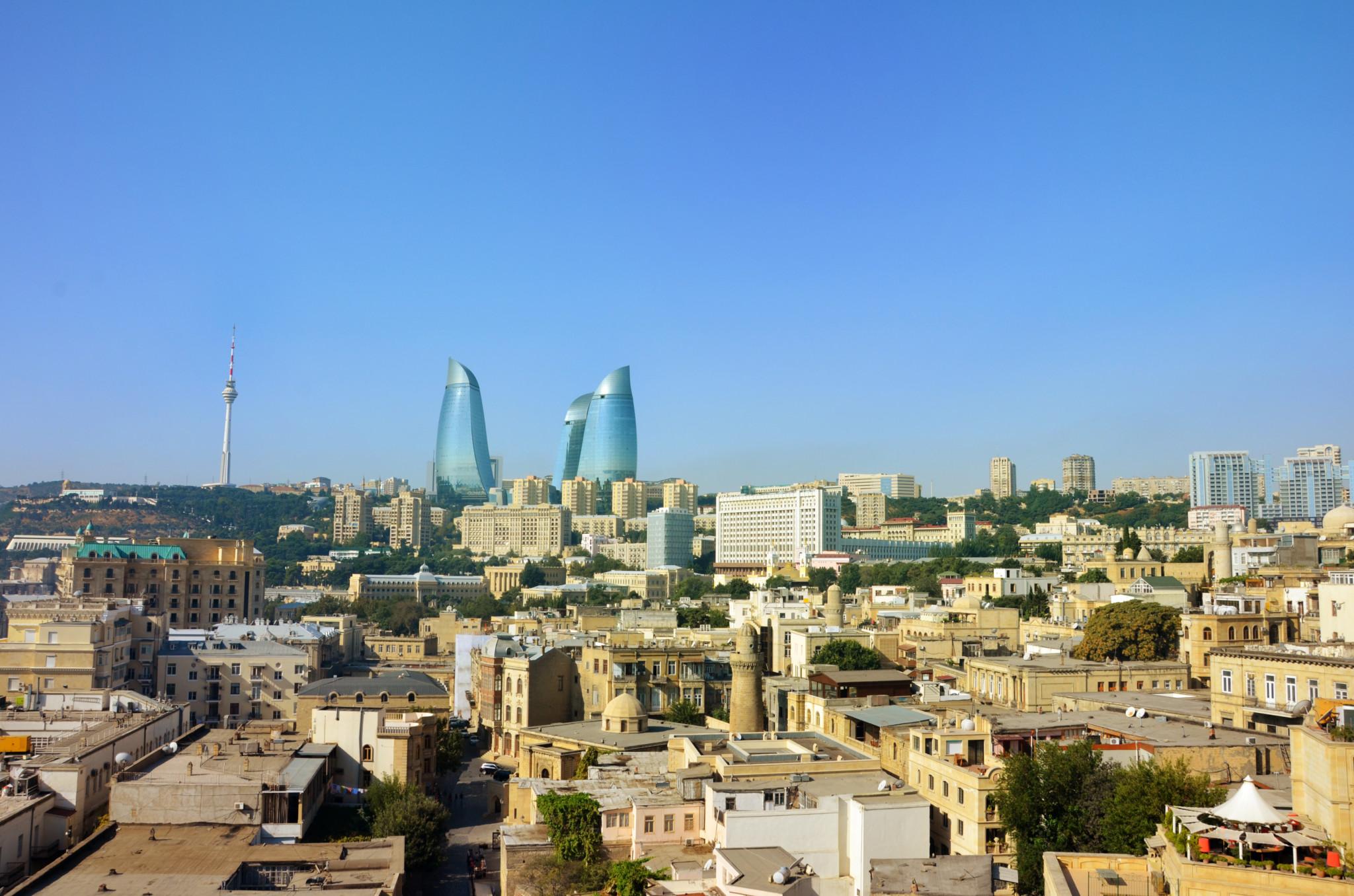 Azerbaijan may not be the most conventional destination, but it has human, cultural and geographical surprises around every corner. The country with a history somewhere between the Silk Road and the great empires of old has come a long way quickly, mostly thanks to its oil. It's not for nothing that it's known as the "Land of Fire".
The burning natural gas sources have made the former Soviet republic in the Caucasus what it is today – a mix of contrasts. On arriving in the cosmopolitan capital of Baku, whose UNESCO-protected centre is surrounded by extravagant 21st century buildings, travellers discover glittering ski and golf hotels, encountering idyllic landscapes along the Caspian Sea. Barely three hours away, isolated mountain villages stuck in time, like Xinalig, sprout up in the nowhere of the Caucasus. Azerbaijan is still looking for its place between Europe and Asia – which is exactly what makes it worth travelling to.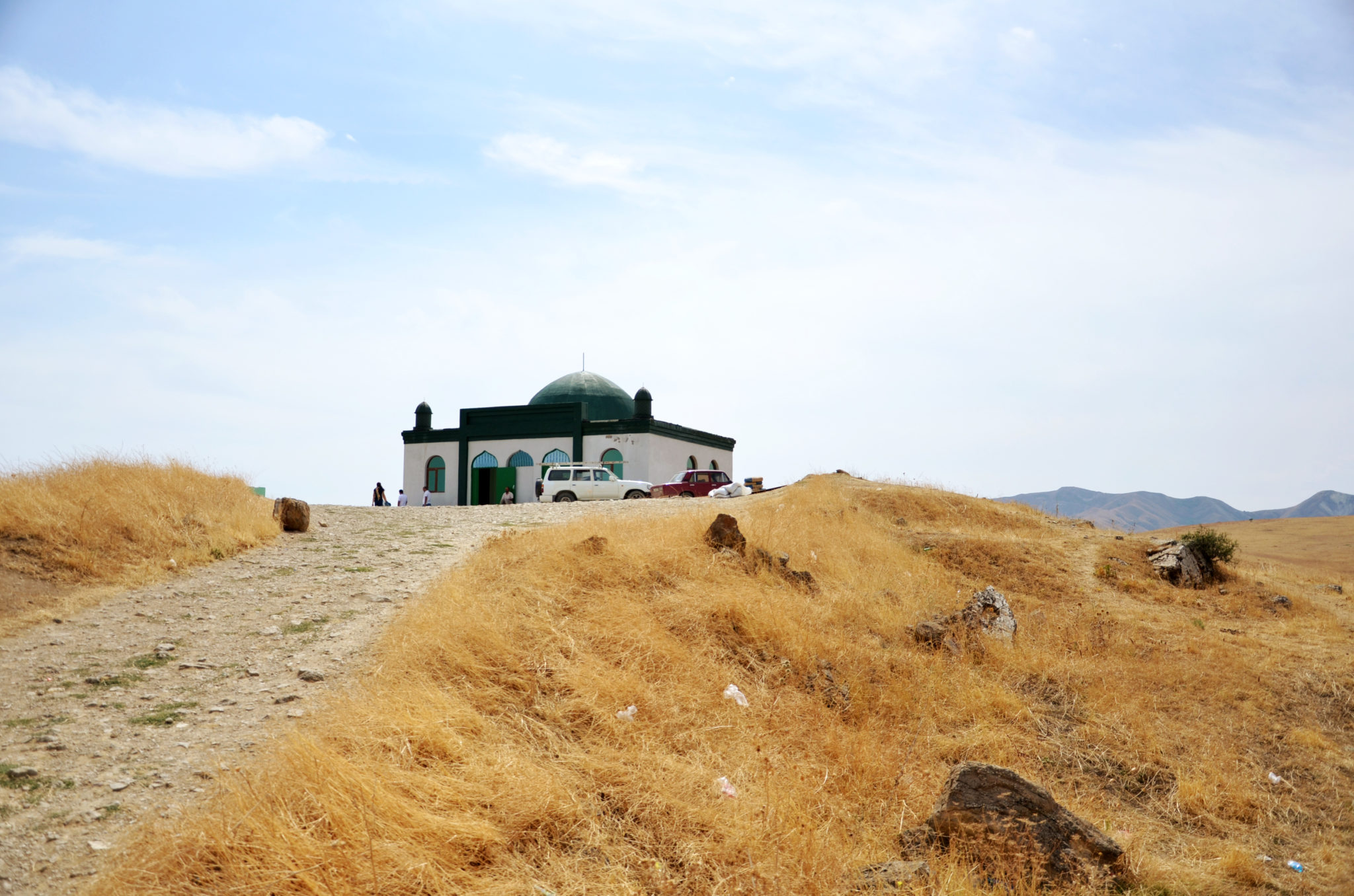 Highlights
Baku
Baku is the capital of Azerbaijan and the biggest metropolis in the Caucasus. It has been in flux since 2010, tiptoeing into the European limelight with large events like the European Games in 2015 and the Eurovision Song Contest. It also has architectural highlights like the Flame Towers and the Heydar Aliyev Centre, built according to the plans of the late Iraqi-British architect Zaha Hadid. There is also a UNESCO-protected old city, with the 12th-century Maiden Tower, a symbol of Baku. The nearby Palace of the Shirvanshahs is also worth a visit, as well as the Museum of Modern Art.
Besh Barmag
The "five-fingered mountain" is one of the most famous pilgrimage sites in Azerbaijan. Barely 400m in, visitors find themselves in the middle of a rugged landscape with a date tree, and a handful of old women willing to read your palm at any time of day. There is also a lovely view of the Caspian Sea and foothills of the Caucasus.
Ganja
The city of Ganja also has a long history. Azerbaijan's second-largest city was founded in the 6th century AD and destroyed several times under various periods of rule. It somehow still retains the gleam of old times. The old town, Juma mosque and Gei Imam building are its most important sights.
Khachmaz
Visitors can see the old fort of Sarkatapa, a 4th-century mosque and a church from the historical kingdom of Albania.
Kobustan
The village of Kobustan is located 70km from Baku and is known for its 10,000 year old stone paintings, from hunting scenes to portrayals of dances, animals and religious ceremonies.
Lankaran
Lankaran is one of the most beautiful cities in Azerbaijan. Right on the Caspian Sea in the southeast, it appeals for its beaches and sun. There are hotspots and some historical attraction, like the 18th-century castle.
Mingachewir
Founded under the influence of German prisoners of war in 1948, the fourth-largest city in Azerbaijan is also known as the "City of Lights", referring to its hydroelectric power station. The historical museum with its martyr memorial and the independence museum are worth a visit.
Nakhchivan
Nakhchivan is an autonomous republic within Azerbaijan, home to just about 400,000 people. The exclave is bordered by Iran and Armenia, as well as sharing an 11km border with Turkey. Although it officially belongs to Azerbaijan, Nakhchivan has its own parliament and constitution. The relics of ancient towns, fortresses and burial grounds await visitors.
Naftalan
Naftalan is in western Azerbaijan and is known for the opportunity to bathe in oil, as reported by Marco Polo. It is supposed to have healing properties for the body.
Sheki
The small town of Sheki lies in north-central Azerbaijan and is considered one of the country's gems for its Islamic architecture, quaint teahouses, parks and museums, as well as sights like the Khansarai Palace. There are also caravanserai, or inns, where visitors can enjoy excellent local hospitality. It is one the route of the erstwhile Silk Road and near the Caucasus Mountains.
Shahdag
The Shahdag Mountain Resort Komplex (Şahdağ Qış-Yay Turizm Kompleksi) was opened to the public in 2012. It is located in the Greater Caucasus nearby the Shahdag National Park, known for its internal ecosystem and untouched nature. Shahdag is the first and biggest ski resort in Azerbaijan.
Shamakhi
Once the capital of the Shirwan empire, today it is one of the most beautiful cities in the Caucasus and offers numerous sights, such as the 11th-century Gulistan Fortress and Addy Gyumbez Mausoleum. It is also the city of literature, as many famous Azerbaijani writers were born here.
Sumgait
30km from Baku, next to the Caspian Sea, Sumgait is the third largest city in Azerbaijan. It is proud of its reputation as the country's industrial city, especially for chemicals and metal.
Quba
Quba, sometimes spelled Guba, is the capital of the region of the same name. The city is known for its Gyrmyzy Gasaba district, representing a Jewish presence. Around 4000 Mountain Jews live here, peacefully coexisting with their Muslim neighbours: synagogues next to mosques, Jewish bakers selling bread as the muezzin calls. Quva also has a large, octagonal Friday mosque, the Sakine Khanum mosque and the Ardabil mosque.
Xinalig
The mountain village of Xinalig is the highest place in Europe. Hidden away in the Caucasus Mountains, it was the Holy Grail of tourism for years. Nowadays fewer visitors find their way up there, and if they do, it is thanks to the new asphalt road built in 2006. The villagers are mostly pastoral people, using horses as their primary method of transport. The reisdents of Xinalig live in stone houses along slopes connected by tiered terrasses. The village has a mystical aura due to its frequent disappearance into the clouds – a view of it is very rare.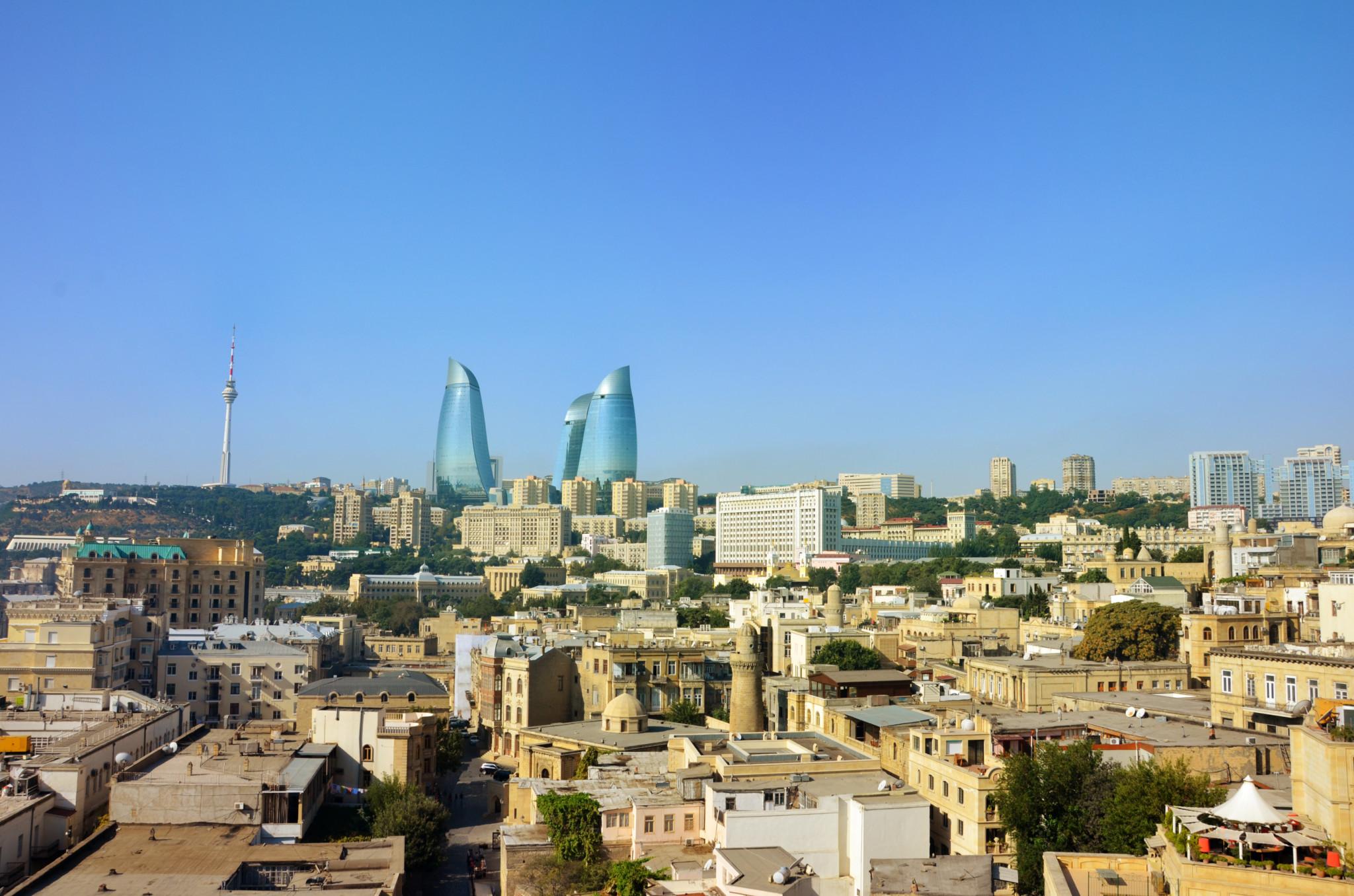 Arrival
By plane from Europe to Azerbaijan
Most visitors to Azerbaijan arrive by plane in the international airport at Baku. Connections from Moscow and Istanbul also go to Ganja, Lankaran and Nakhchivan.
Lufthansa flies from Frankfurt to Baku five times a week. There are also connections with Turkish Airlines from Frankfurt, Vienna and Zurich four times a week via Istanbul, as well as with Air France via Paris, and Austrian Airlines via Vienna.
Azerbaijan Airlines, also known as AZAL, flies from Barcelona, Berlin, London, Paris and other European airports to Baku Heydar Aliyev International Airport, and further to Ganja, Lankaran, Zagatala und Gabala.
By plane from the US to Azerbaijan
Azerbaijan Airlines connects New York to Baku Heydar Aliyev International Airport. Alternatively, you can fly with Turkish Airlines via Istanbul, Aeroflot via Moskow, Lufthansa via Berlin or Frankfurt, Air France via Paris, Qatar Airways via Qatar, just to name a few connections.
By train
There is a good train connection from Georgia to Azerbaijan.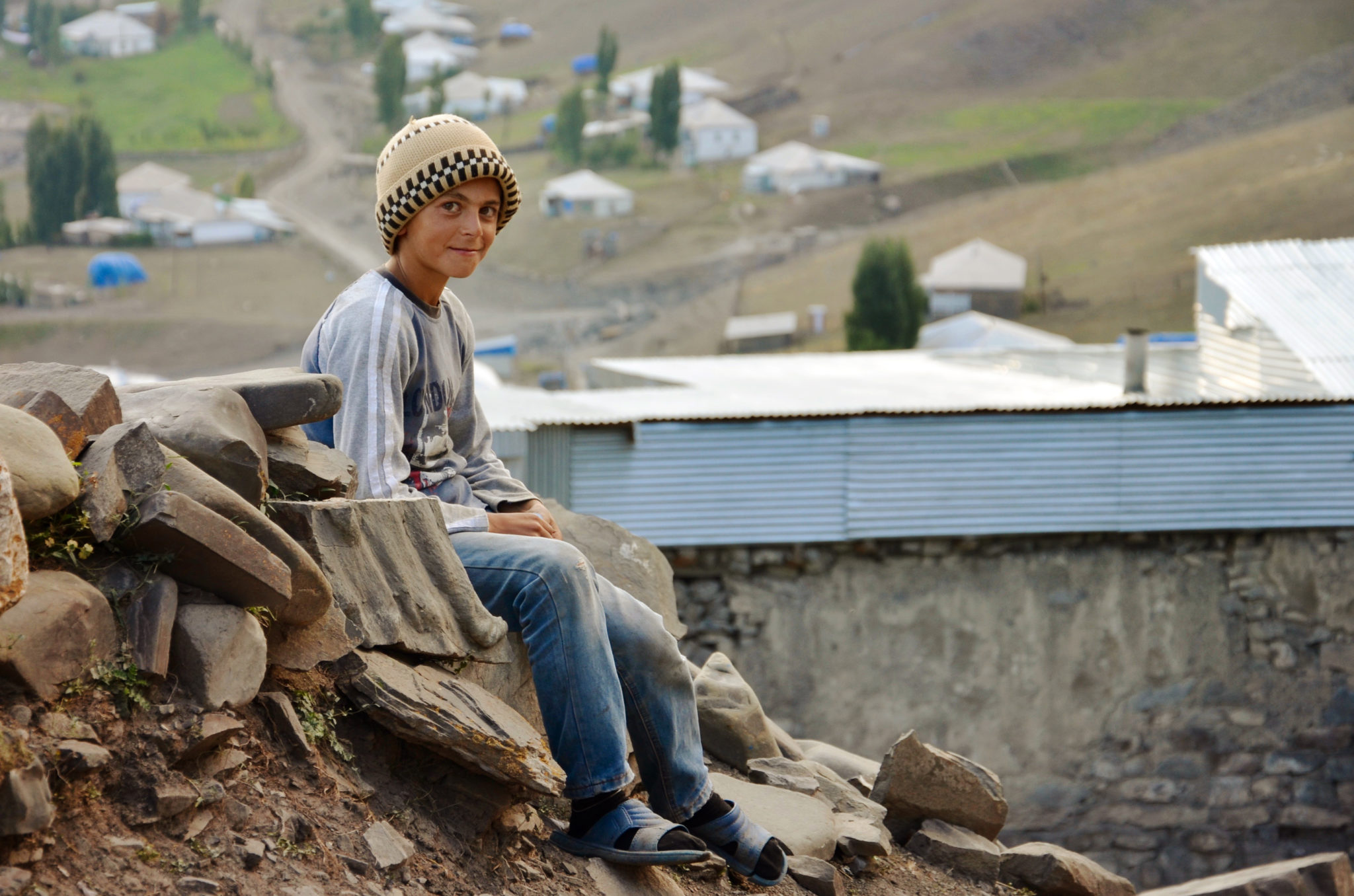 Visa
Entry requirements for British citizens
British nationals travelling to Azerbaijan are usually required to get a visa in advance. Specific conditions apply, see the Azerbaijan Ministry of Foreign Affairs website for further details. The new Electronic Visa Application system of the Republic of Azerbaijan was introduced in January 2017. Electronic visas are valid for 30 days and are single entry and the fee is $ 20.
Entry requirements for US-American citizens
Just like British citizens, U.S. Americans need to apply for a short-term single entry visas that is valid for 30 days. Starting from January 10, 2017 offers electronic visas through the "ASAN Visa" system. Foreigners can get the e-visa in just 3 steps (apply, pay and download e-Visa) via the Portal (see above). E-visa is issued within 3 working days, it will be valid for 30 days and the fee for it is 20 USD.
If you are from any other country than the ones mentioned above, please refer to the visa information given by your country's authorities.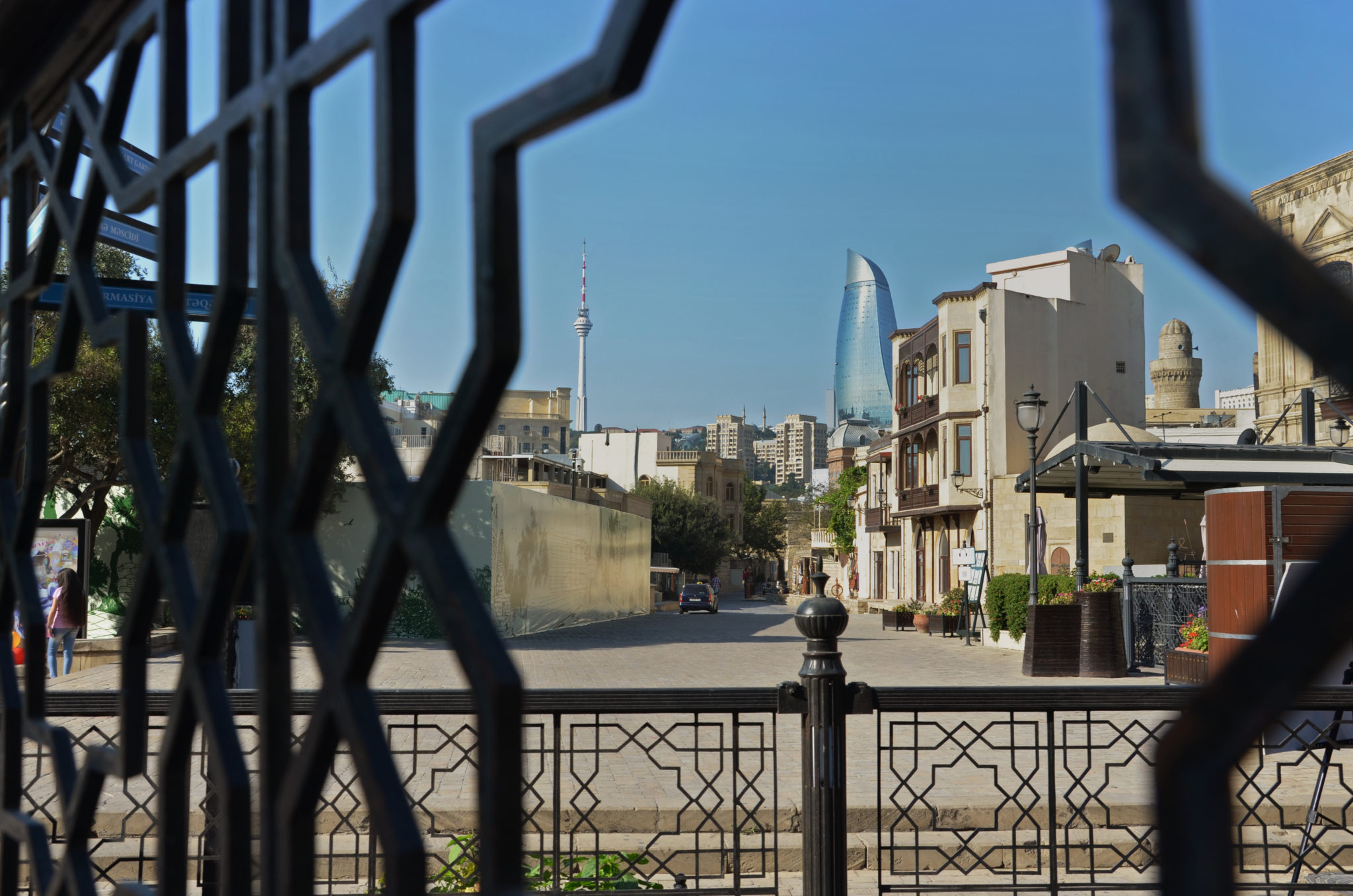 Language
Since gaining independence from the Soviet Union, Azerbaijani (or Azeri-Turkic) is the official language (Azərbaycan dili, Azərbaycan Türkcəsi). These are part of the southwestern Turkic languages, related to Ottoman Turkish. The latin alphabet is also used. While Russian is still used in day-to-day life in Baku, English is spoken and understood by the younger population, especially in hotels and places well-frequented by Western travellers. In other regions of Azerbaijan, from other peoples are used, such as Avar and Georgian.
Hello – Salam
Goodbye – Hələlik!
Yes – bəli
No – xeyr
Thank you (informal/formal) – Sag ol! / Sag olun!
Please (informal/formal) – Buyur! / Buyurun!
How are you? (informal) – Necəsən?
Best time to travel to Azerbaijan
From the high mountains of the Caucasus to the maritime climate of the Caspian sea, Azerbaijan is geographically diverse, meaning the best time to travel depends on the region. While the lowlands are at their finest in the months of April to June, with clear skies and lush green meadows, the summers can be oppressively hot as well as wet.
The hottest months are July and August, which are on average 26°C. These are best for tours of the high mountain regions, which are otherwise hard to reach. October is the most beautiful month in Baku. Winter around the Caspian is mostly mild. Ski season is from January to February.
Currency
The official currency in Azerbaijan has been the manat since 1992. After inflation in 2006, it was replaced by a new manat.
Credit cards: Credit cards are accepted in Baku banks (which tend to close at 4pm) and in larger hotels and restaurants. Cash payment is preferred. It is advantageous to pay in exact amounts to avoid someone pretending they have no change. Notes in bad condition may not be accepted.
ATM: Drawing out money from an ATM is no longer a problem and most international credit cards are accepted. Only selected ATMs accept EC, Cirrus and Maestro.
Money exchange: However, it is still advisable to take Euro or US dollar notes with you and exchange them as needed in banks, airports, bureaux de change and hotels.
Accommodation
The standard for service, catering and hygiene has improved in the last few years. In big cities like Baku, privatised hotels are as common as five-stair chains like Hyatt and Marriott. However, youth hostels and cheaper accommodation options under €30 per night are rare.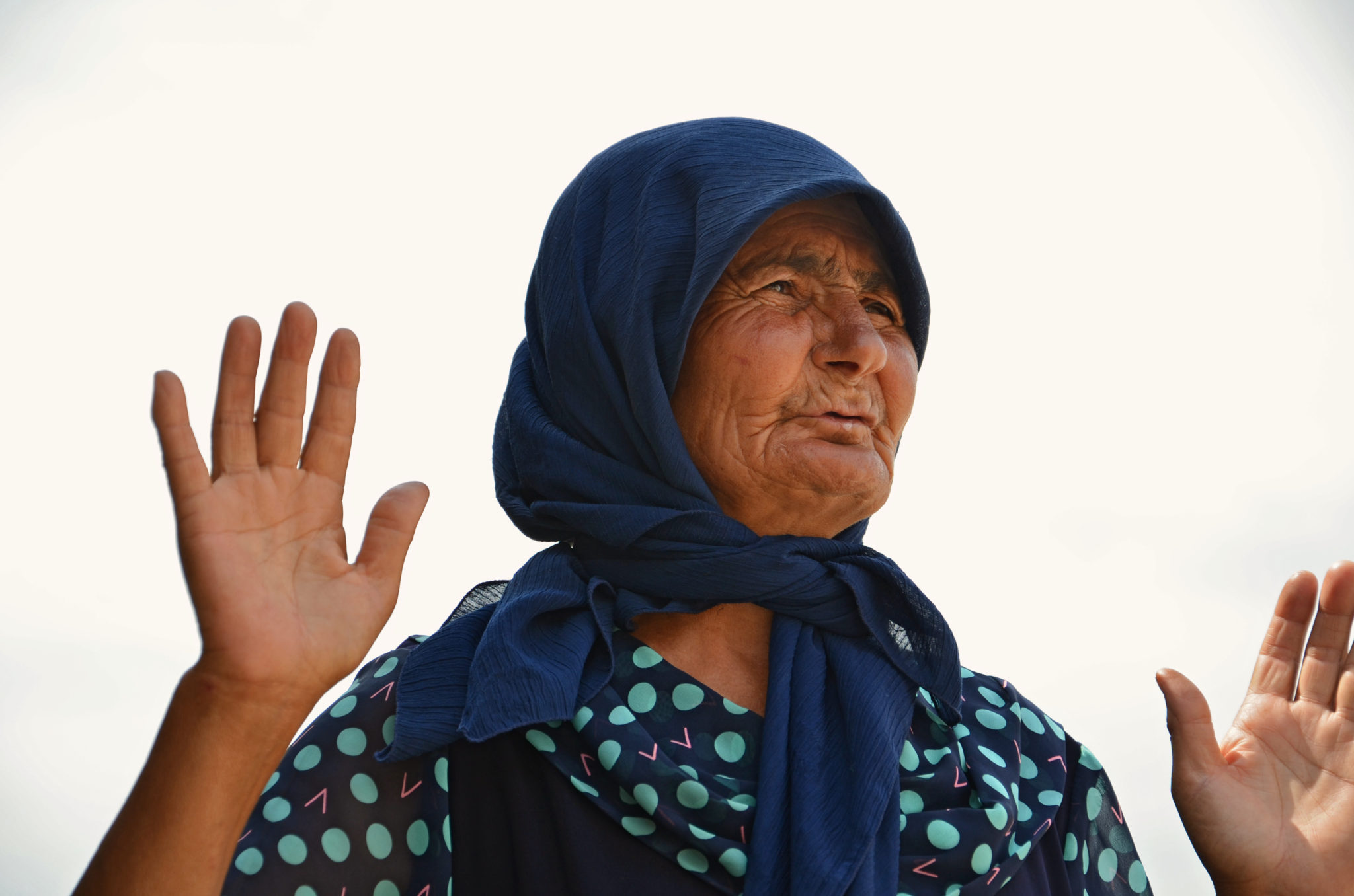 Safety
Azerbaijan is relatively safe, with low criminality. Normal common sense should still be practised, especially at night.
Please take note of the current travel and safety advice and refer to the federal offices' recommendations.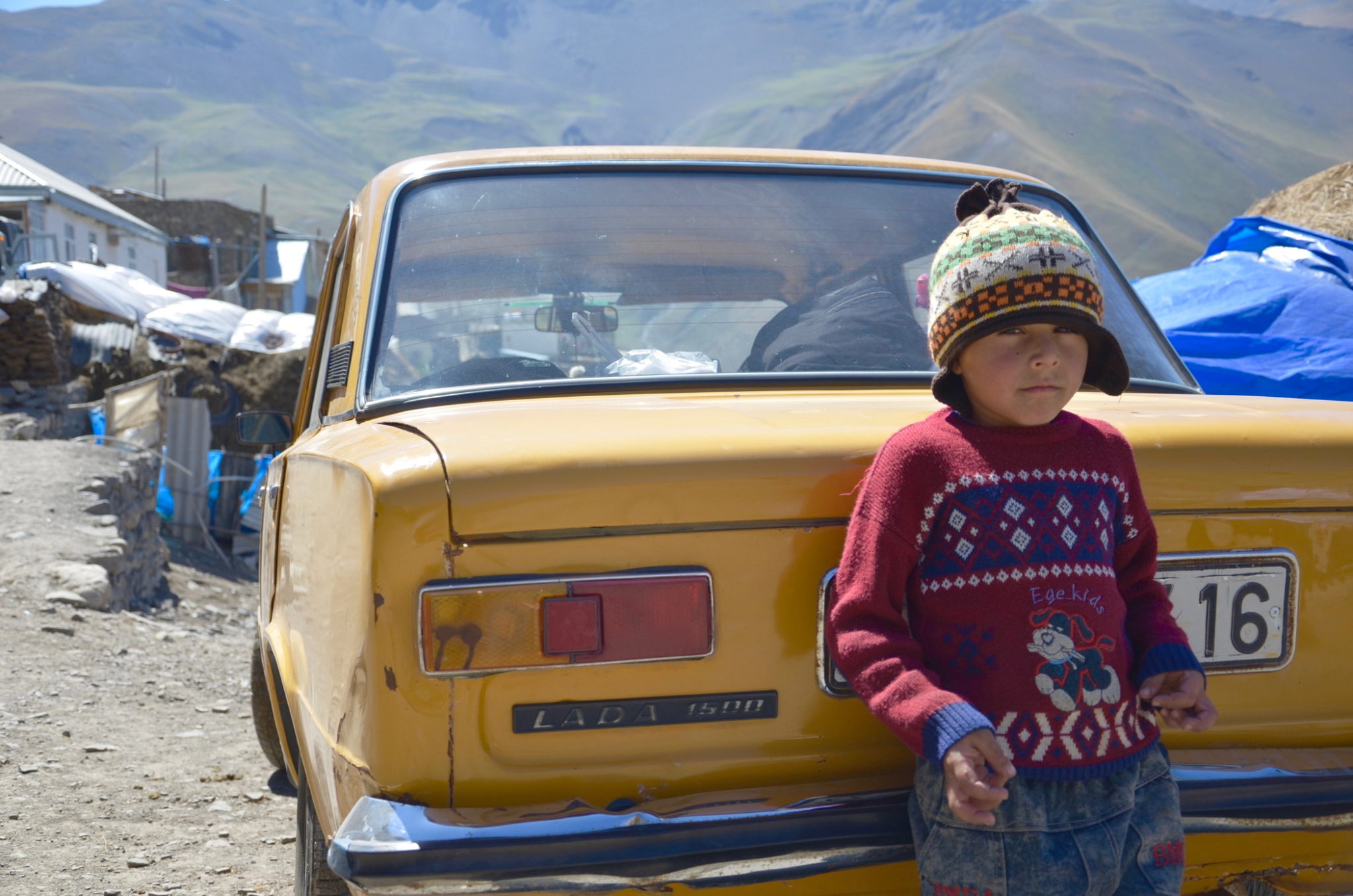 Public transport in Azerbaijan
Bus
The two-lane motorway can be already be seen when travelling from Baku airport into the city proper. Transport development is important in Azerbaijan, so the country has a well-structured, modern road network.
Buses and minibuses (marshrutkas) run between Baku and other regions at a reasonable cost. A ticket from Baku to Shaki, for example, costs €5, or €4 to Lahij – cheaper than regular buses. The driver is paid in cash and the journey only begins when enough passengers have boarded. Drivers follow a predefined route and stop on passengers' request. To hail a taxi, simply wave your hand.
The international bus station in Baku is rather out of the way, but there is a good metro connection, as well as by bus (lines 1979, 116, 90). Bus 90 also goes from the bus station into Baku centre. The current price is just 20 qapik (€0.20).
Metro
Baku has a well-functioning metro system, whose stations' aesthetic is reminiscent of other post-Soviet architectural projects. Ticket costs are low, at 20 qapik, and trains run every few minutes between 6am and 1am.
Train
The Azerbaijani rail network span 2,100km and 170 stations. It does not match Western standards, however. Since regional trains are particularly slow, road travel is generally preferable.
Taxi
Taxis look similar to the ones in London. Here they are purple, earning them the local nickname "aubergines". Meters are obligatory, meaning there is less of a likelihood of getting fleeced (1 manat per kilometre). The price should still be negotiated beforehand. The Baku Taxi Company can be reached by calling *9000. A trip within Baku should cost no more than 15000 manat – payable only in manat. Taxis can be more expensive outside the city, but the experience may be more authentic in an old but well-loved Lada.
Rental Cars
In general, it is inadvisable to travel around most of the Caucasus in a vehicle brought with you, due to local road conditions such as potholes. However, it is possible to rent a car in Azerbaijan – if with difficult negotiations and high deposits.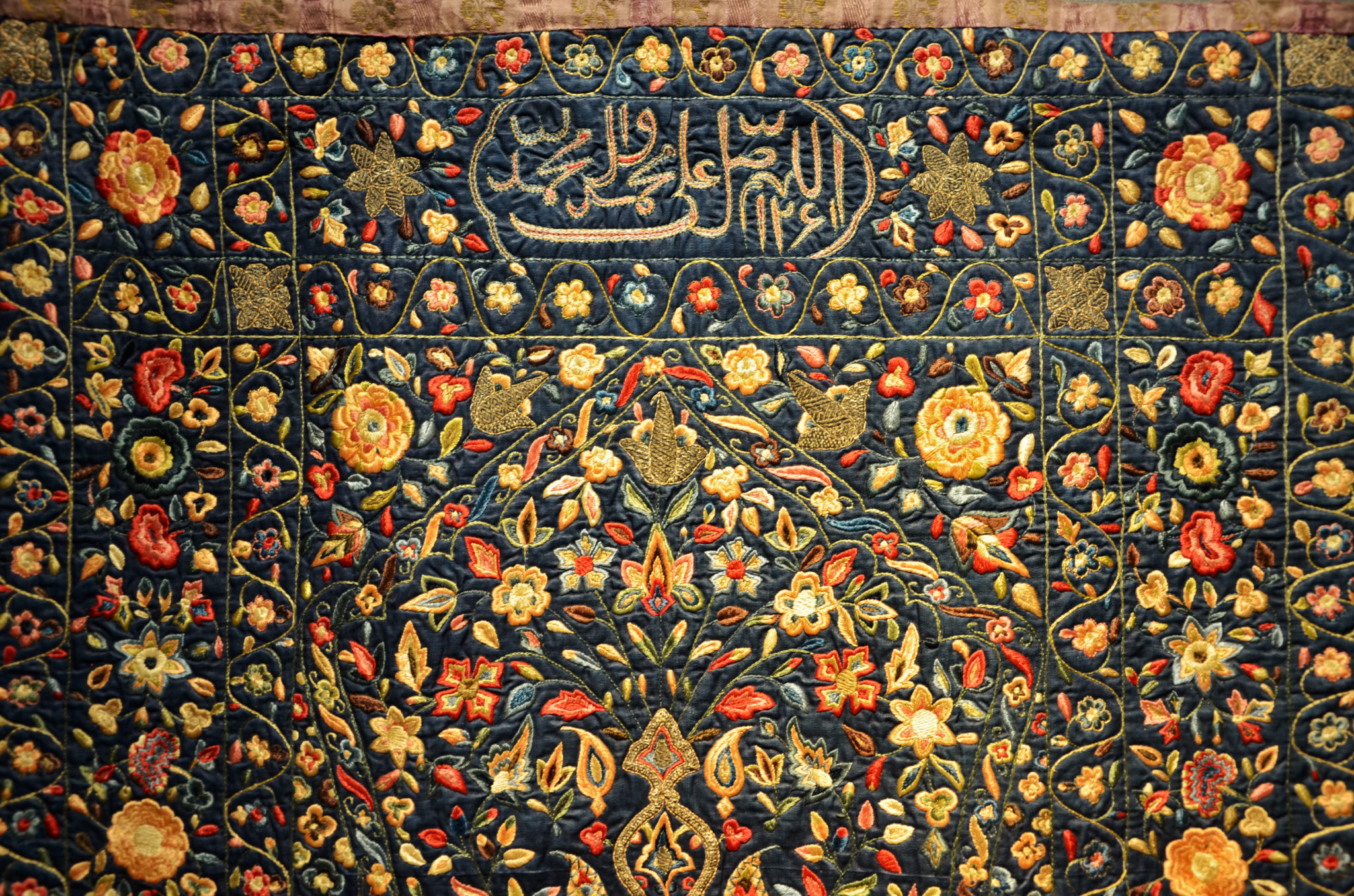 Religion
One of the cornerstones of Azerbaijan is the strict separation of state and religion. Most Azerbaijanis are nominally Muslim, though it does not really influence their lives apart from festivals such as Ramadan.
Sunni and Shiite Muslims are tolerant to other religions, living in peaceful coexistence with Christians and Jews. The synagogue opened in Baku in 2003 was the first newly-built synagogue in a Muslim-majority country.
In rural regions, traces of Zoroastrianism can be found. At their places of pilgrimage, known as pirs, they practice an early form of Persian Islam. One of best-known of these is Besh Barmag, the Five Finger Mountain.
More Azerbaijan travel advice
Health regulations and advice
Medical care is free even for tourists, but it is not always guaranteed outside Baku. It is recommended to take your own first aid kit and copy of a travel insurance policy. Avoid drinking local tap water.
Please refer to the site of the WHO for detailed health information for the designated travel destination.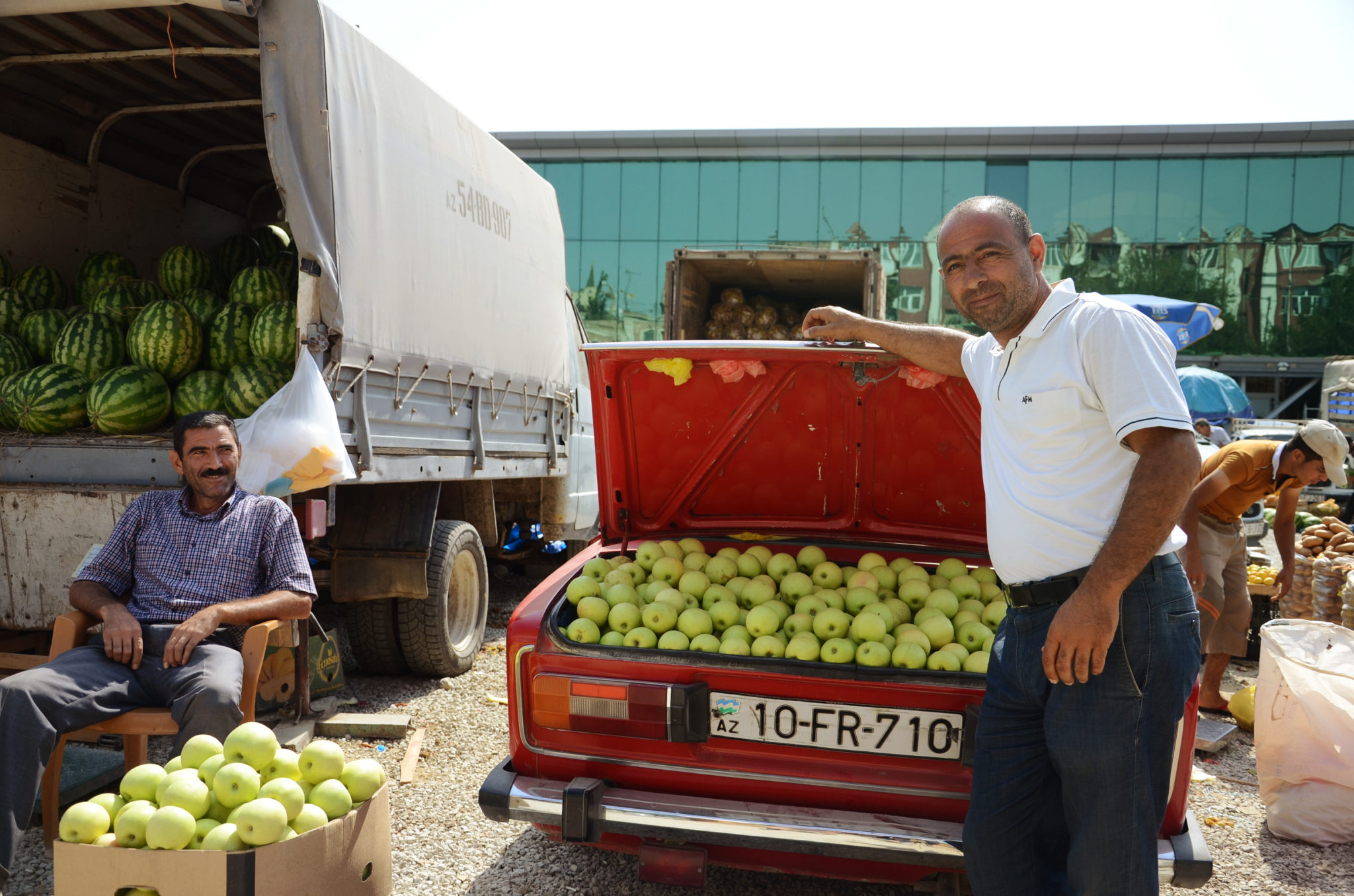 Typical food and drinks in Azerbaijan
Food is an important component of Azerbaijani culture, with influences from Turkey, Georgia, Iran and Central Asia. Its diversity is thanks to its various climates. Many foods are homegrown, such as vegetables and spices like estragon, dill and coriander.
Sardine, sturgeon and salmon, as well as caviar and kutum from the Caspian are popular in seafood dishes. Soups tend to be yoghurt-based. The most popular is called piti, containing mutton, tomatoes, potatoes and chickpeas, refined with saffron, or dowga, a spicy soup with meat dumplings, rice, spinach, herbs and yoghurt.
Lamb and mutton are the preferred meats in Azerbaijani cuisine, as well as beef and poultry. There are always fresh vegetables, like tomatoes, aubergines and peppers as well as spinach and red beets.
Kebabs are also popular. The national dish is called plow or pilaw, originating from the east, with mutton, rice, broth and onions, but there are over 100 variations with chicken, fish, vegetables and others. Dolma are vine leaves stuffed with rice, lamb mince, onions and spices.
Each meal is enjoyed with a black tea, often perfumed with cinnamon and cardamom, plus a piece of baklava or halva.
How much does it cost to travel to Azerbaijan?
Depending on type of travel, general costs can vary. Backpackers and budget travellers should expect a cost of €25-40, with an average of €50-70.
Internet and SIM-cards for travelers
Most internet cafés are called Internet Klub, based in Baku and other densely populated areas. Most hotels, as well as some restaurants and cafés, offer free WiFi. At the moment there is free, uncensored access to the internet – it is hard to say whether this might change in the future, as the government has partially censored pages in the past.
SIM card and mobile internet in Azerbaijan:
There are several providers that offer SIM cards for mobile internet in Azerbaijan, for example Azercell and Bakcell.
Literature
Lonely Planet offers a guidebook for Georgia, Armenia & Azerbaijan.
These articles could also be interesting