Our best travel tips for Lebanon
Lebanon hides in itself a holiday destination that has everything: snow-covered mountain tops, shimmering Mediterranean, historical sites, cool bars and clubs and traditional restaurants along with snack places, all of which have been around for so long that these places themselves could write entire history books about their country.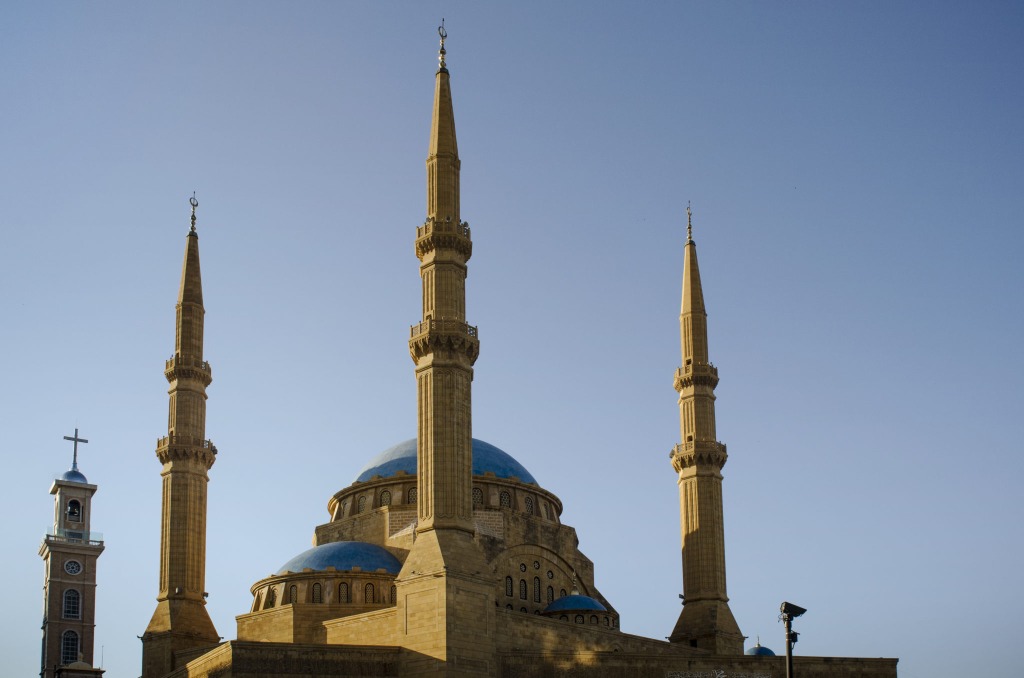 Civil war, Syria, Palestine, terrorist attacks – Okay, at a first glance Lebanon may not sound like a typical holiday destination. However, things have changed. Lebanon has modernized, it is considered as a cosmopolitan now and it has become diverse. The only thing that's left is the closeness to the critical countries of Syria, Israel and Palestine, which is the only factor that challenges development of country's tourism industry. Nevertheless, Lebanon hides in itself a holiday destination that has everything: snow-covered mountain tops, shimmering Mediterranean, historical sites, cool bars and clubs and traditional restaurants along with snack places, all of which have been around for so long that these places themselves could write entire history books about their country.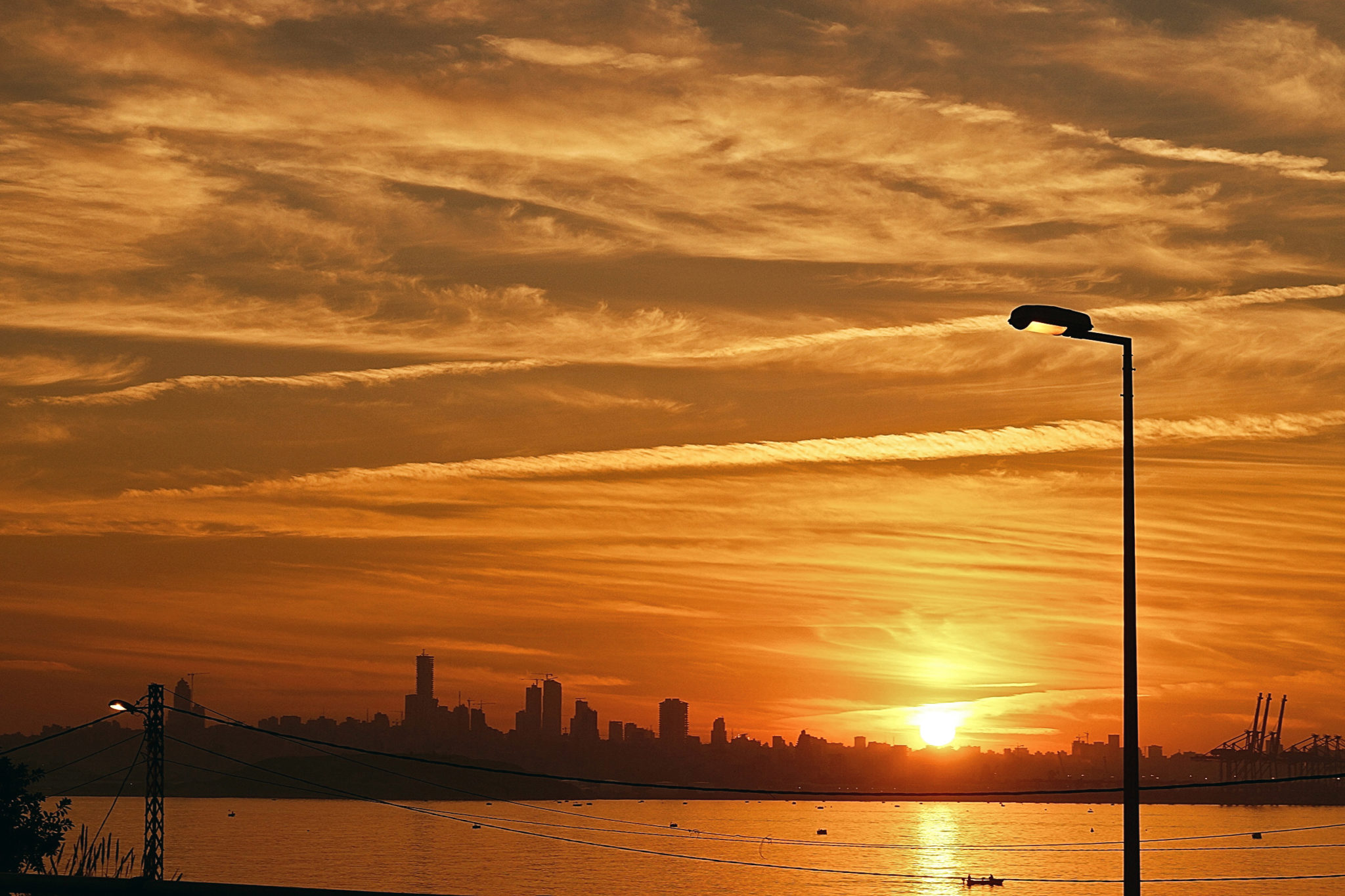 Highlights
Beirut & surroundings
Beirut is a city of contrasts. On the one hand, the Lebanese capital is absolutely fashionable and large boutiques make the city somewhat European. On the other hand, the city is hip and cool, with graffitis on the walls and cafes, which are just like the ones in Berlin, Paris and Amsterdam. No wonder, that Beirut is on top of the list of things to do in Lebanon. Then, in between, you have those buildings with bullet marks – which remind about the country's recent Civil War history. Districts like Hamra, Gemmayze, Mar Mikhael and Ashrafieh are definitely ideal for travelers in Lebanon: There are many Lebanese restaurants, bars, shops and, above all, there are two contrasting sides of the city which blend together perfectly. The surrounding areas of Beirut are also very appealing: whether it's the huge statue of Lady of Lebanon in Harissa, the huge grotto in Jeita or the beautiful coastal cities Jounieh and Byblos: all this is just outside the Beirut and at the gates of a country that wants to be discovered.
Baalbek & Beqaa Valley
The Beqaa Valley is just around 90 kilometers away from Beirut. It is the highest point between the mountain ranges of Lebanon and Anti-Lebanon. It is the most important cultivation area of the country and the heart of the wine industry. In recent years, however, it has also become home to a large number of Syrian refugees. Tent cities are therefore not a rare sight throughout the valley. Nevertheless, the valley has wonderful sceneries and should not be forgotten when thinking about things to do in Lebanon: small villages and vineyards. In the center of the Beqaa Valley, the provincial capital Baalbek is located – The heart of the valley and one of the most important historical sites in Lebanon. Great temples of the past, sites of the Roman Empire and golden mosques are just some of the many great places that can be experienced in Baalbek.
Tripoli
Located up in the North of Lebanon is Tripoli: even though the city is the secret capital of traffic jams and scarce traffic signs, it's full of incredible people and transmits a unique charme. A city, in which you would want to get lost. A city that is so special, that you only want to sit in a café and watch the busy hustle and bustle in the streets. Whoever comes here can walk around in the alleys of the souks, visit the mosque or walk along the walls of the old fortress.
Nature in Lebanon
Whether it's the breathtaking sunsets which can be seen from the Batroun heights, or the cedar forests, which have the best smell at Masser el Chouf in the Chouf mountains, or the snow-capped mountains in the winter sports area of Lebanon called Mzaar, which is only 42 kilometers away from Beirut: all of this is a proof that the nature in Lebanon is diverse, unique and only one of the many points that proves that Lebanon should definitely be visited.
The South of Lebanon
The South of Lebanon should definitely be on the things to do in Lebanon list: The city Saida (or: Sidon) is only 45 kilometers to the South of Beirut. It's the business and administrative center of the South and a laid-back port city that doesn't only have a beautiful water castle (Crusador Sea Castle), but also the unique Debbane Palace. Further South, the chmoun temple complex with its statue called "Our Lady of Mantara" in Maghdoucheh attracts various tourists.
Those who travel to the South will see beach clubs offering the best view of surf waves. The best place for surfing in Lebanon is in Jiyyeh. Another place worth seeing in Lebanon is the city of Jezzine in the Niha mountain, the Hezbollah museum Mleeta, the old town of Hasbaya, Tyre and a small Shiite town called Qana. Note: a special permission must be obtained for a visit to the border area of Palestine and Israel.
It is a country that is bursting with friendliness and kindness. A country that welcomes every traveler with open arms and hearts. A country whose people get upset when you stay as a traveler for only five days or even when you choose the winter season for your traveling. It is also a country that desperately needs tourists and their endless things to do in Lebanon lists, to carry the news to the outside world that will replace the negative image of the country with the positive one. Those who have already visited the country and have seen the people, the culture, the multitudes of sightseeing spots and the simplicity of the travel – have been calling Beirut to be the Paris of the East, and they have every right to do so. A small travel oasis, surrounded by countries that make travel a little bit challenging, but far from impossible.
Arrival
By Plane
Whoever travels to Lebanon by plane will land in the capital, Beirut, simply because Rafic Hariri airport is the only one in the country, which is served by both international and domestic airlines, as well as the state-owned Middle East Airlines (MEA). Travellers from the UK most likely take the direct connection from London to Beirut with MEA. American travellers coming from the USA could take the Lufthansa connection from Washington via Frankfurt to Beirut or, alternatively, fly from New York via Istanbul with Turkish Airlines to Beirut.
By ferry
Beirut is by far the largest port city in Lebanon. There are ferries arriving there from Cyprus and Turkey. Those who want to take the ferry to Beirut, should allow 12 hours for their travel. The tickets can be booked through Louis Cruises.
Visa
Entry into Lebanon is possible only with a valid passport. Upon entry, citizens of the EU will be issued a visa for one month, which is free of charge. Note: The passport must not contain a confirmation that the person had visited Israel. If this is the case, then the entry into Lebanon will not be allowed.
U.S. citizens coming to Lebanon for tourism can obtain a one-month visa on arrival at Beirut International Airport or other port of entry. This visa can be extended for a second month by applying at the local office of Sûreté Générale (General Security). British citizens can apply for a free single entry tourist or family visit visa on arrival.
If you are from any other country than the ones mentioned above, please refer to the visa information given by your country's authorities.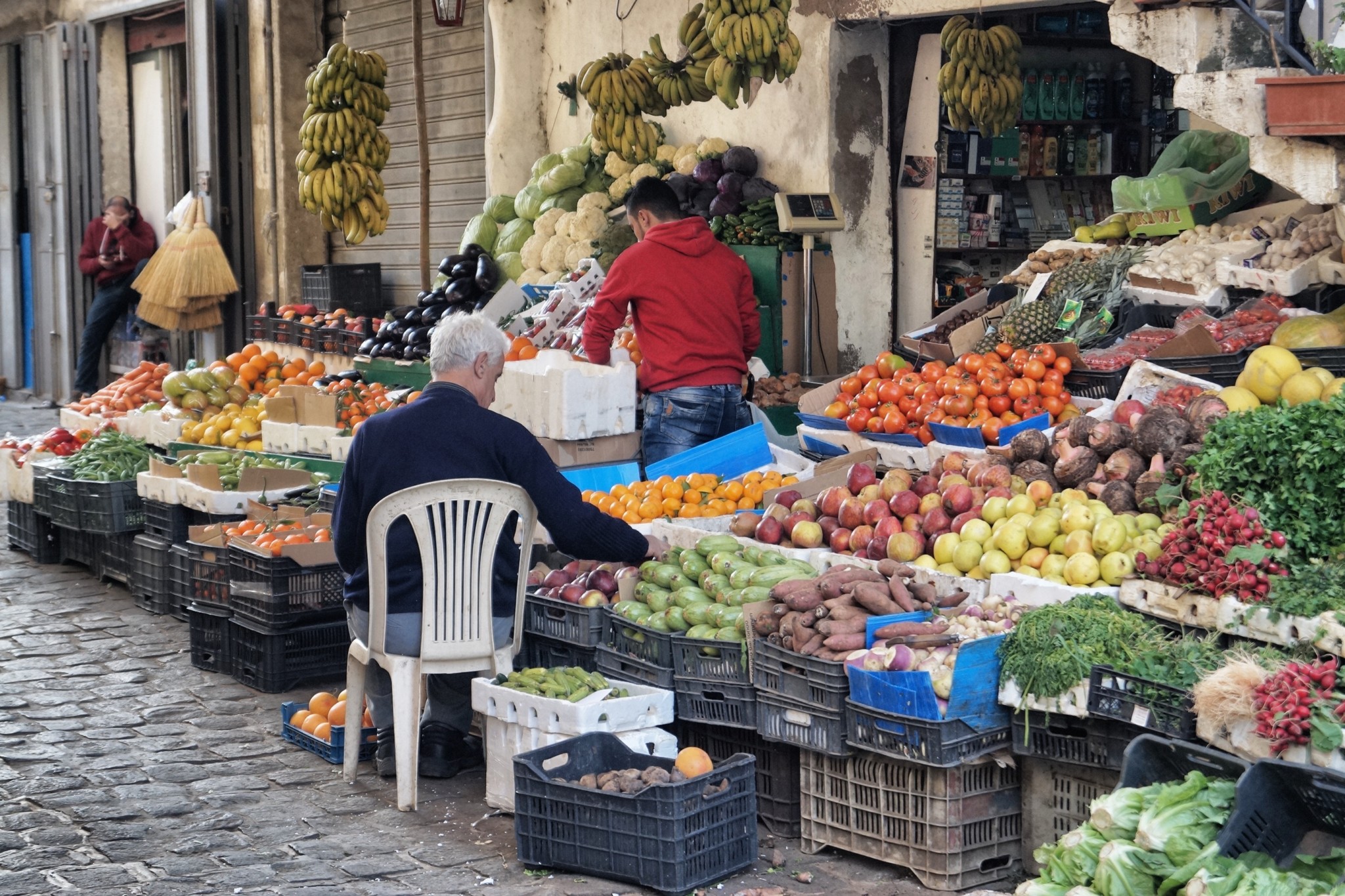 Language
The official language in Lebanon is Lebanese Arabic. This Arabic dialect is very similar to that in Syria and Palestine. However, in the newspapers and on the television mostly the Modern Standard Arabic is used. Besides Arabic, the French language is also widely used and has gained a status of an elite language, and nowadays around 40% of the Lebanese are Francophone. English is also widely used, especially among the young Lebanese and when an English speaking person arrives as a tourist in Lebanon they can easily communicate with the people across the country. Beside the mainstream languages, one can sometimes hear Armenian (Western Armenian), Kurdish and Aramaic – these languages are spoken by the minorities in the country.
Hello – مرحبا marhaba
Bye – باي bye
How are you? – Keef halak?
Yes – na'a
No – la
Thanks – shuqran
Please – afwan
Waterpipe – narghile
Do you serve alcohol? – 3endak alcohol?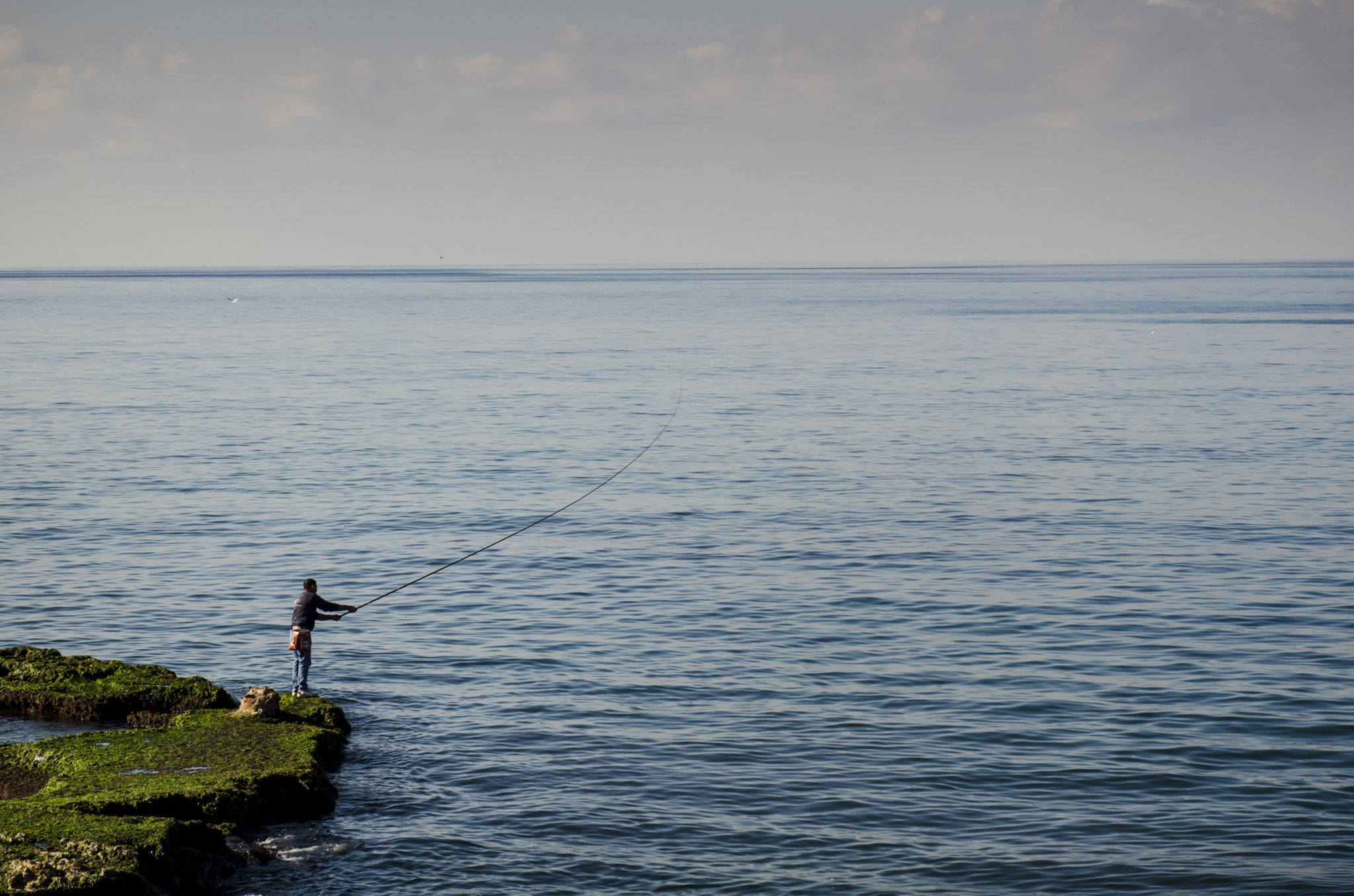 Best time to travel to Lebanon
Lebanon is a small country, but still has all four seasons in it. The best time to visit Lebanon is during the months of March to April, but October is also considered to be a good month for any things to do in Lebanon. While the Corniche in Beirut (seaside promenade) is full of sunshine, practice has shown that the mountains of Beirut can absolutely accommodate the skiers during the winter season. Those who yearn for a lot of snow and look for an interesting winter holiday destination should most certainly see Lebanon in winter. That's the time when the mountains are full of skiers and snowboarders, whereas the resorts and the chalets are filled with dynamics and excitement.
Currency
The currency of Lebanon is the Lebanese pound, but almost everywhere, price tags are presented in American dollars. Both currencies are equally accepted in Lebanon.
Credit cards
Credit cards are accepted in major restaurants and hotels. Withdrawing money from an ATM can easily be done with credit and master cards.
ATMs
In Lebanon, ATMs are located at almost every corner. Withdrawing cash can mostly be done with anything but an EC card.
EC cards
EC cards in Lebanon are not widely known. Stick to credit and master cards for withdrawing money and all problems will be avoided.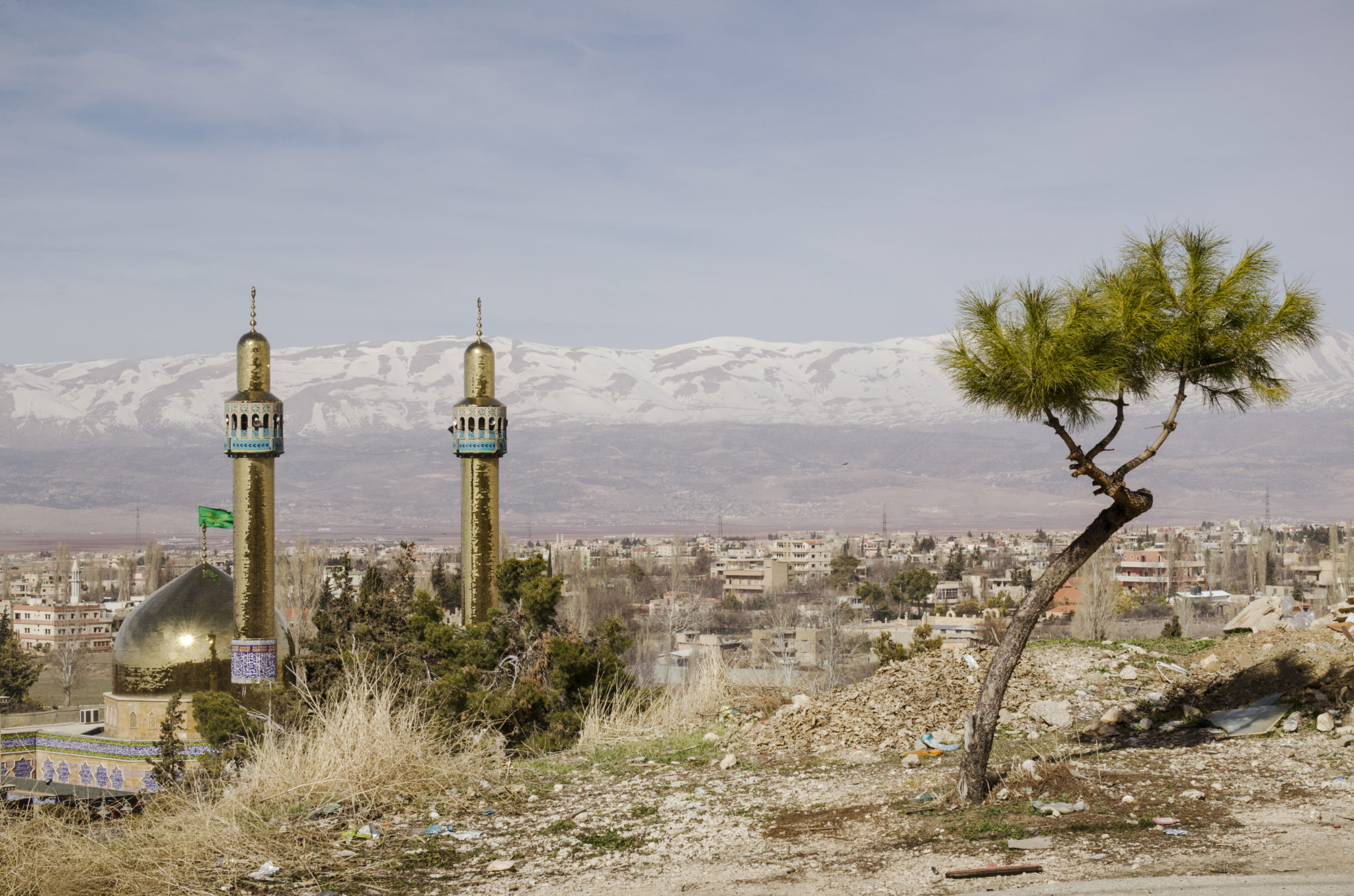 Accommodation
There are multitudes of hotels and guesthouses In Lebanon. In Beirut particularly, there are grand international hotels such as Mövenpick, Le Gray or the historic Phenicia Hotel. Also, by visiting the L'Hôte Libanais website you can rent rooms in guest houses that are owned and operated by Lebanese families. This is definitely a great way to find out more about the country, its people and things to do in Lebanon.
Safety
Considering the fact that this country is close to Syria and Israel, and has a civil war record, Lebanon is a country that may initially be classified as unsafe and unpredictable. Foreign offices also advise against traveling alone through the country, renting out a car or even getting into a local taxi. But in general this country makes a beautiful and extremely interesting travel destination for impasse driven tourists. The golden rule is as follows: Before each trip to Lebanon do some online research about the current situation in the country and see whether there is a tension in the country or not.
Whoever wants to travel the Bekaa valley and to the North of Lebanon, i.e. Tripoli, or to the Israeli border which is in the South, should stay on the main roads and should avoid small hidden alleys or even inland routes. Lastly, anyone who would like to visit one of the Palestinian refugee camps, or one of the strong Islamic suburbs of Beirut should better be accompanied by a local Lebanese.
There is a large presence of security forces in Lebanon. You will notice quite a few military bases along the major main roads, where they stop cars and do a brief inspection of the driver and his company. Most of the official buildings in Beirut are especially protected by national soldier guards.
Please take note of the current travel and safety advice and refer to the federal offices' recommendations.
Public transport
Bus
Busses in Lebanon are a good way to discover the country and to tick some of the things to do in Lebanon. However, up to this date there is no real schedule of the routes, let alone a map with the entire route network. The local rule is: ask, look out and hope. The most common bus companies in Lebanon are the Lebanese Commuting Company (LCC) and OCFTC. There are three bus stations in Beirut, from which busses depart to the South and to the North of the country: from the Charles Helou bus station and from Dowra most busses go to the North and from the Cola Intersection busses go to the South of the country. The Charles Helou bus station is hidden between the port and Gemmayzeh and can be reached by foot via the Saifi Urban Gardens. Dowra is not only the name of the bus station, but also the name of the large roundabout where the bus station is located. Tickets can be purchased at the bus stations. The most reliable bus company is Connexion.
There are many numbered minibusses throughout Beirut. Unfortunately, tourists rarely figure out which destinations are hidden behind those numbers. The only option is to get in and see where the bus goes, then shortly before the desired destination call for a stop and look around if that is where you need to be. Tip for payment: If you have chosen a minibus, you should simply pay attention to how much other passengers are paying when getting off from the bus. This will help you to avoid paying unnecessarily bigger amounts, which are usually set exclusively for tourists. Sometimes however, the money is collected right at the beginning or in between of the trip. Do not give more than your neighbor.
Taxi
Taxis in Lebanon are everywhere! Especially in the capital Beirut, taxi drivers will be honking at you from all sides while you're walking through the city. There are pick-up taxi services ("service taxis"), which take on board up to five persons or individual taxis, in which case you will be the only passenger. Most taxis do not have a taximeter, instead they have fixed prices, which are not evident and vary from driver to driver. You can also book tours through the country by using these taxis. The taxi drivers can quickly take you to the nearby sight-seeing places. Another good and safe alternative for trips around Beirut is to use applications like Uber and Careem via which a taxi can be easily and quickly ordered and the price would already be determined by the application.
Car
Anyone who thinks that the traffic in Southeast Asia has everything in itself, has not yet tried to drive in Beirut. Driving a rental car through the country is certainly the most comfortable option and considering the size of the country, it would allow you to visit all the places of your interest rather quickly. However, keeping up with the Lebanese drivers is a true art. They are constantly honking, they can easily drive out on the intersections, they can turn three-lane streets into six-lane streets and nobody really needs the traffics lights. Sometimes it is easier simply to honk along and to turn on loud Arabic music on the radio. Still, a car may be rented relatively quickly with Avis or Sixt.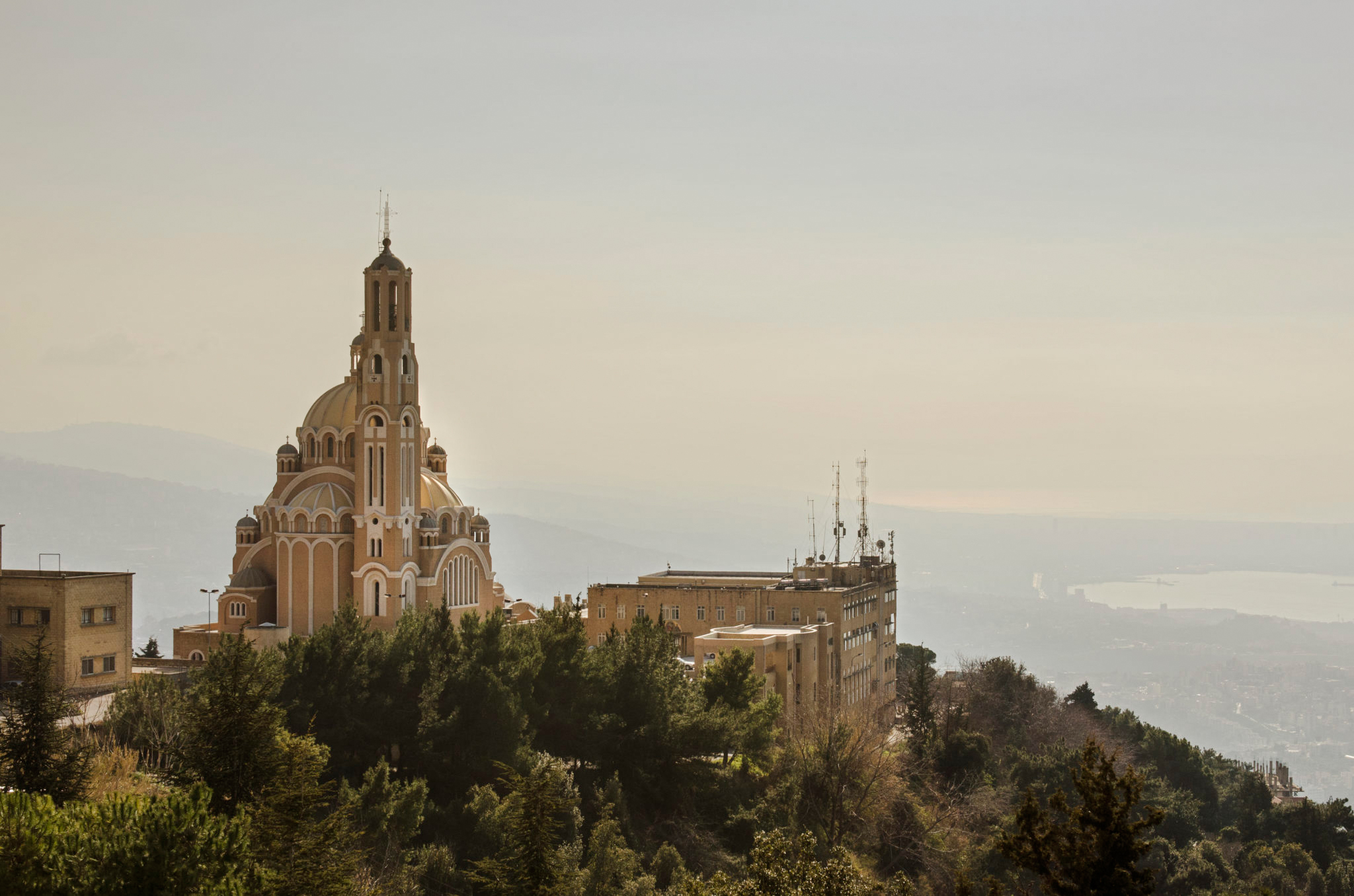 Religion
The majority of the Lebanese people are Muslim and, thus, make about 59.7% of the population. They are almost equally divided into Sunni and Shiite Muslims. Other than that, the presence of churches in Beirut and in other major Lebanese cities makes it clear that there is also a large group of Christians in Lebanon. Years ago, the Christians were the majority in Lebanon, however nowadays the number has dropped to about 39%.
There are also Druses, Protestant Christians, Armenian-Catholic Christians, Orthodox Christians, Melkite Christians, Greek-Catholic Christians, and Jews living as minorities in Lebanon.
More Lebanon travel tips
Health advice
The health care system in Lebanon is very well developed. Hospitals in Beirut have modern equipment and doctors do speak English. Pharmacies in the larger cities of Lebanon are also very well equipped.
Special vaccinations are not required for a trip to Lebanon. However, well equipped first-aid kid for travelling is always a good idea.
Please refer to the site of the WHO for detailed health information for the designated travel destination.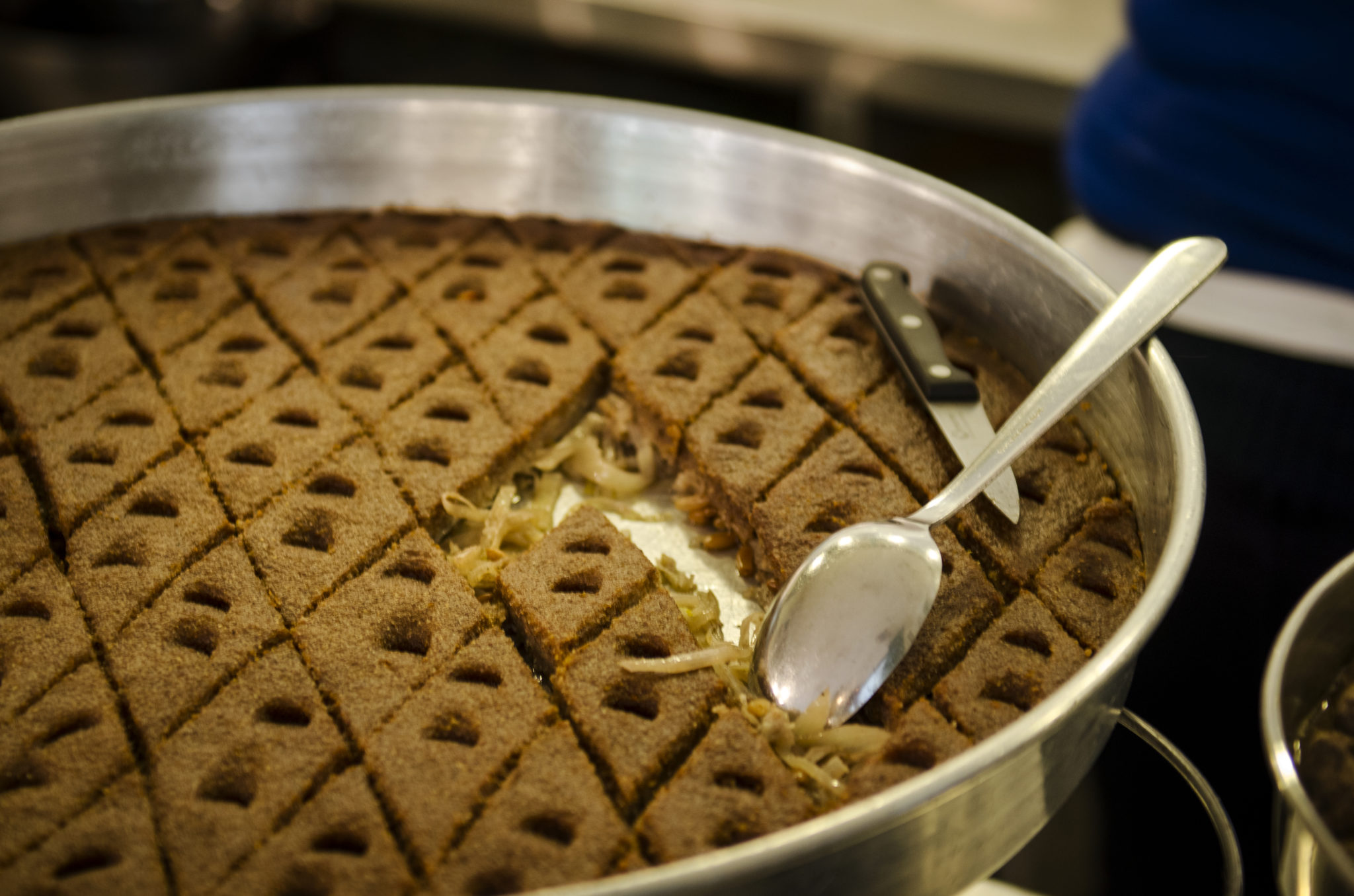 Typical Lebanese food and drinks
The Lebanese cuisine is extremely various, it's always fresh and above all – it's absolutely delicious. The variety of vegetarian dishes, kebab style sandwiches and all of those different side dishes are is stunning. In addition, usually meals are represented in many small portioned dishes, that are served at once and shared by everyone at the table. An experience, that should be on any traveller's list of things to do in Lebanon.
Lebanese bread
Lebanese bread resembles pita bread. It is relatively dry, flat and has a minor taste – just right to dip it into many tasty dips, such as hummus or tahini, and dishes. It is made of water, flour and olive oil. In restaurants and hotels you often get a whole bunch of this bread at your tables. They would usually fold this round and flat bread into triangles and either place them in a small basket or in a plastic bag on the table.
Falafel
Falafel is considered as one of Lebanon's national dishes. The deep fried balls are usually made of chick peas or pureed beans and topped with different spices and herbs. In Lebanon, falafel balls are made à la minute. This means that most snack stands have a huge tub of oil, that is used for deep-frying, where, depending on the orders, freshly shaped balls of falafel dough are thrown into. Three falafel balls are then placed on a typical Lebanese bread and served with tomatoes, radish, sour pickled radish, parsley, sesame sauce and hummus (chick-pea with tahini). Delicious, light and vegetarian. Tip: While in Beirut you should definitely try the falafel sandwiches at M. Sahyoun. Sahyoun has been around since 1935 – the secret leader of the Falafel shops of Beirut. A simple sandwich ("sandwich normal") costs 3,500 LBP.
Meats
Lebanese cuisine is also full of different varieties of meats such as Shawarma (thinly sliced mutton or lamb meat, or many other types of meat, served inside of a thin bread with vegetables), varieties of meat skewers or Kibbe Nayé or Kibbeh (grounded mixture of lamb and veal). However, one would have to give up on pork while visiting the Lebanon, as this is rarely served.
Salads
Lebanon can be easily called a country of salads. There are so many options to pick from, like for example the regular tomato salad, or the delicious bean salad or simply the typical taboulé – a Lebanese salad made of chopped parsley, tomatoes, shallots, olive oil and lemon. Bulgur is also mixed up, but served rather rarely.
Lebanese breakfast
The Lebanese breakfast is not just food, it's a real feast. It usually lasts for quite a while; people normally get together to have it and often share a hookah, while sipping on freshly made coffee or tea. This is again a time when varieties of small dishes are served on the table to be shared by everyone.
A small selection of typical Lebanese dishes that are served in restaurants for breakfast:
Fatteh: A bowl of warm yoghurt with light garlic flavor, served with toasted pita bread, chick-peas and pine nuts
Labneh: Thick yoghurt with olive oil
Za'atar: A mixture of dried spices (e.g., thyme, oregano, sumak, sesame, salt)
Olives, tomatoes, cucumbers, onions, parsley, coriander
Pickled vegetables
Shakshuka: poached eggs in tomato sauce (sometimes with zucchini and red peppers)
Manakish: Lebanese pizza, with Za'atar or cheese filling or dough covering
Cheese, cheese, cheese: Akkawi (white cheese, similar to mozzarella), Kashkaval (salty cheese, slightly crumbly, perfect for manakish), feta, Hallumi (semi-solid cheese, most delicious when roasted or grilled) and Nabulsiyeh (semi-solid, white cheese)
Knee: A sweet dish made of cheese, served in bread with sugar syrup
Ful Mudammas: Ful Mudammas means beans cooked over the fire. This typical Lebanese dish consists of thick beans, broad beans and fava beans, which, after being cooked, are topped with olive oil and are served with a lemon sauce, parsley and finely chopped onions
Hummus
Lebanese Desserts
Deserts are an integral part of the Lebanese cuisine. Lebanese desserts are similar to those of the neighboring countries. Almost every bakery in Lebanon has, for example, halva, baklava and varieties of sweet creme. Don't forget to leave space in your stomach after a proper Lebanese feast, as baklava belong to every Lebanese meal. Also, many traditional Baklava companies still have their shops in Beirut – don't forget to pay them a visit.
Drinks
Every corner in Lebanon smells of delicious coffee. This is because of the simple and rustic coffee machines, that can be found everywhere. For 1000 LBP you can get a nice Espresso, which will immediately wake you up. There is this national Lebanese drink called Ayran, which tastes like a plain yogurt with some salt. There are also juices, such as pomegranate and orange juice, which are available almost everywhere for little money. If you would want a beer in the evening, you should try ordering a Mexican Beer: a beer with lemon juice and salted rim.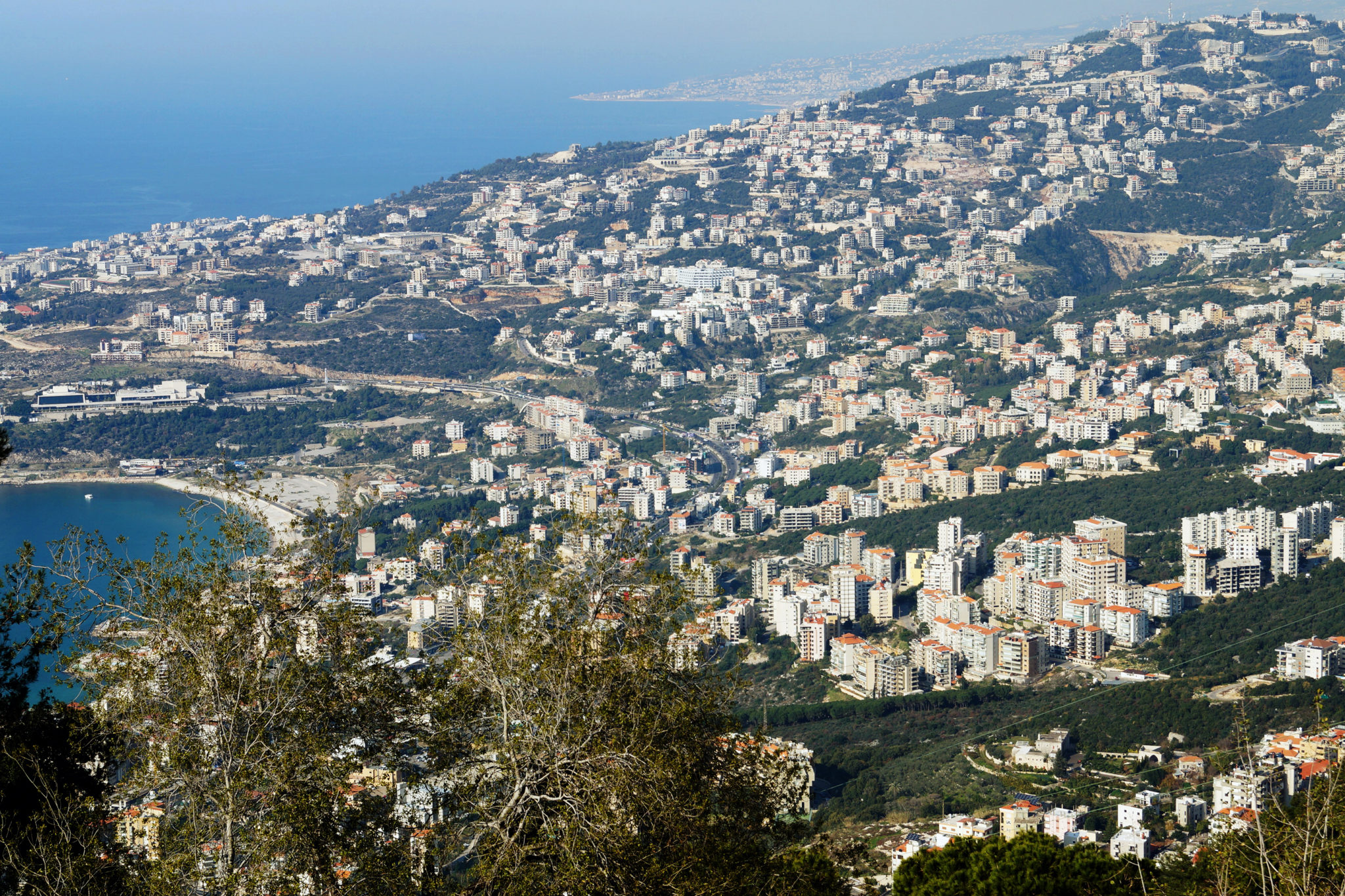 Travel costs
Traveling to Lebanon is not cheap – that's a fact. Even though there are cheap direct connections to Beirut from the UK and USA, the restaurants, hotels and excursions in Lebanon are quite pricy. If you prefer to eat simple local snacks, you would, for example, pay around 2USD for a falafel sandwich, about 3USD for a Shawarma sandwich and a cup of coffee at the kiosk would usually cost no more than 0,30USD. A shisha costs on an average about 8-9 USD, a meal in a simple restaurant around 13 USD. For a trip to the Jeita Grotto by taxi you will pay about 50 USD. On average, a budget traveler pays 40 to 55 USD per day, whereas an average individual traveler spends about 75 to 100 USD.
Internet and SIM-card in Lebanon
Lebanon doesn't have any problems when it comes to internet. Many restaurants and most of the hotels offer Wifi, which is fast and reliable.
SIM card and mobile internet in Lebanon
No documents are required to obtain a SIM card in Lebanon. Travellers can buy a SIM card from any agent of the two only mobile companies that exist in Lebanon, MTC and Alpha. A two weeks SIM card would cost 16000 LBP (10,60 USD) for Alpha and it is almost the same for MTC.
Literature
Informative and beautifully designed guides on Beirut and things to do in Lebanon would "Beyroutes – A Guide to Beirut", from Archis Verlag, which is a very detailed guide written by young Lebanese authors about the Lebanese capital. Also, "Beirut, a Guide to the City – Beirut Revealed" by Darya Press is highly recommended.
If you would like to prepare for the various Lebanese dishes before your trip, you should definitely have a look at the "Lebanese Home Cooking" cookbook from a famous Lebanese chef Kamal Mouzawak. Tip: This chef has opened a farmhouse called Tawlet in Beirut. There, various farmers from the region cook their favorite food every week. Tawlet offers a huge buffet at noon, where you can try local dishes.
These articles could also be interesting