Our best travel tips for Senegal
Senegal is a nation of secrets kept and revealed, one that will bring you to despair but also to tears of laughter. A country that one must travel to truly comprehend. For that, our travel guide functions as a hands-on piece full of expert knowledge.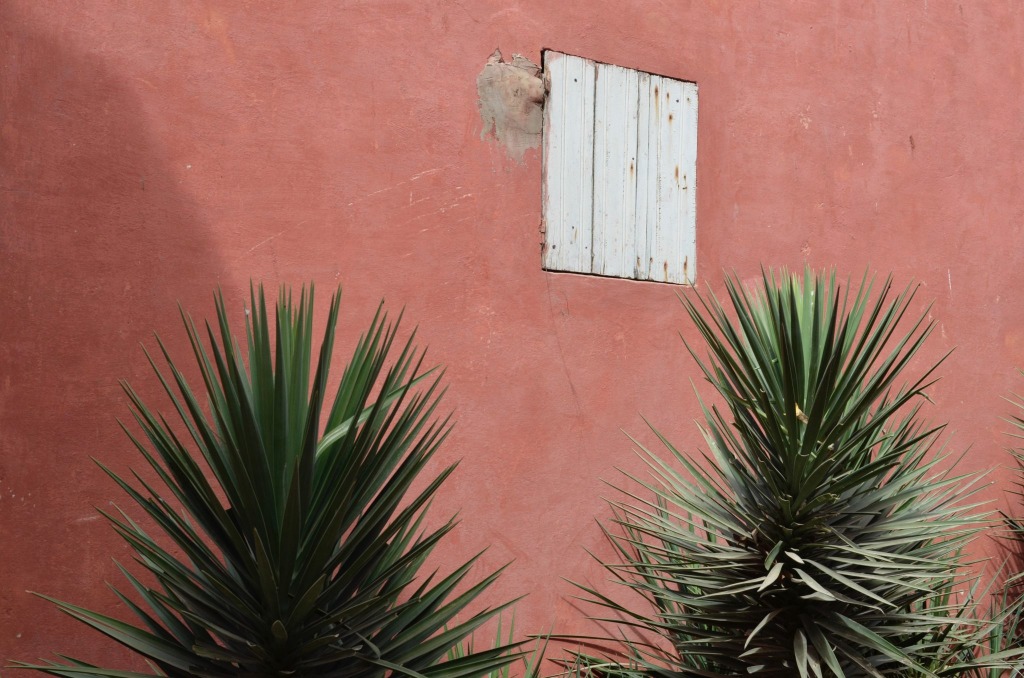 Senegal is colorful. Senegal is loud. Senegal is chaotic. But, above all, Senegal is untraveled, authentic, and unique. The West African nation is the home of famed singer Youssou Ndour. However, he's not the only one who brings this country to sing and dance. For the vivacious people who live here, the lifeblood is music and conversation. These they carry on in such an animated way, you'd like to jump right in with fluent Wolof.
Those who travel to Senegal will be overwhelmed, perhaps to their limits. However, they'll also realize how much this land has to offer, how it's so simple and yet so comically rich at the same time – leaving one to ask oneself if a massive automobile is really necessary when, here, an old Peugeot 505 with a bit of bright paint and a mish-mash of added-on components does the job just fine. You'll ask yourself why you, yourself, don't cram into a cab with 10 other people, as is so often seen here. And how, even in the middle of nowhere, you're suddenly in company. Senegal is a nation of secrets kept and revealed, one that will bring you to despair but also to tears of laughter. A country that one must travel to truly comprehend. For that, the Travellers Archive Senegal travel guide functions as a hands-on piece full of expert knowledge.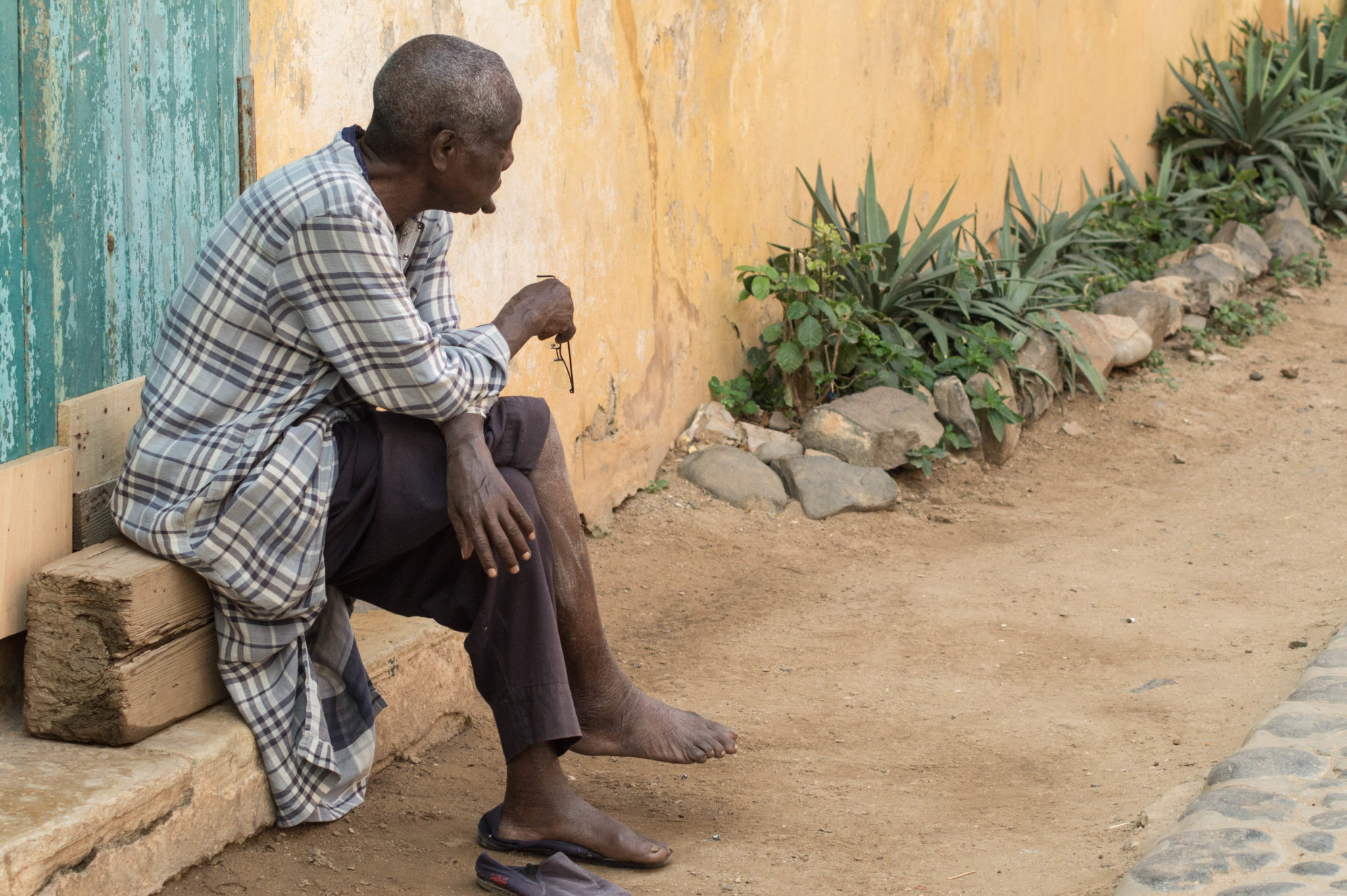 How to get to Senegal
By plane:
Flights from Europe to Senegal:
Numerous international airlines connect Europe with the newly opened Aéroport International Blaise Diagne in Dakar. TAP Portugal for example flies from London Gatwick via Lisbon to Dakar.  Alternative choices are Turkish and Iberia Airlines.
Flights from the US to Senegal:
Delta Airlines offers direct flights from New York (JFK) to Dakar. Also, there are various flights throughout the week that take you from New York via Paris to Dakar. The cheapest alternative would be the connection with Royal Air Maroc, which flies from New York via Casablanca to Dakar.
By train:
The last existing international train connection to Dakar, one from Bamako in Mali, was discontinued in 2015. Traveling to Senegal by train is therefore no longer possible.
By bus:
Bus routes to Dakar are not yet fully developed. There are just two international connections: from Bamako (Mali) and Banjul (Gambia). Information on departure times is available at the respective bus depots. 
By ferry:
Dakar's harbor is one of the largest in West Africa. There is a weekly operational ferry connection between Hamburg and Dakar with Grimaldi Lines. Also, the largest container vessels have 12 berths for passengers per route; the journey from Antwerp takes about 10 days and costs about €550 per person.
Visa & entry requirements
Entry requirements for British citizens:
British citizens do not need a visa to travel to Senegal. If a stay in Senegal for longer than 3 months is intended, an official registration with the local authorities is required in order to obtain a 'Carte d'Etranger'.
Entry requirements for US-American citizens:
Senegal no longer requires visas for U.S. citizens for stays of fewer than 90 days. For longer stays, U.S. travelers should obtain visas directly at either the Senegalese Embassy in Washington, D.C., or the Senegalese Consulate in New York City prior to travel.
If you are from any other country than the ones mentioned above, please refer to the visa information given by your country's authorities.
Senegal's official language is French. But, in addition, many local languages are spoken: Wolof, Serer, Mandinko, Diola, and others. Since Senegal is 94% Muslim, Arabic is also widespread.
Senegal travel times can be easily detected: Senegal can be visited any time of year. Of course, the Senegalese summer, with its intense heat, is not for everyone, especially if you're not used to it. Therefore, the best times of year to visit are between the months of November and May.
Currency & payment
The currency used in Senegal is the Franc-CFA. This is the currency of the West African Economic and Monetary Union (UEMOA), of Benin, Burkina Faso, the Ivory Coast, Guinea-Bissau, Mali, Niger, Senegal, and Togo.
Credit cards:
Credit cards are only accepted in the most modern and well connected hotels and restaurants. For hotels in the Siné-Saloum Delta, for example, the rule is: bring sufficient cash, because no cards are accepted here.
ATMs:
In the larger cities there are usually ATMs at gas stations, where you can also withdraw money with a credit card. Most ATMs are in a small, separate room that's guarded.
EC cards:
In the large supermarkets (such as Casino), you'll be able to pay with your normal EC card
Currency exchanges:
You can exchange money right at the airport. Tip: If you still have a bit of cash left over after your travels, you can exchange all of it, without a fee, down to the last coin.
Accommodation and hotel tips for Senegal
Here is the downside for any Senegal travel enthusiasts: Lodging in Senegal is relatively expensive. In Dakar, in particular, you can reckon on spending €50 (33.000 CFA) a night for a double room with breakfast. In addition to hotels you'll also find so-called "hébergements" and "auberges" in every quarter that's frequented by tourists, such as the entire area along the Petite Côte. These are guest houses built in simple, traditional African huts.
The region of the Sine Saloum Delta is a special case, with respect to lodging. Since this is a delta with a number of small islands, accommodations are rare and expensive. Nonetheless, you can have a lovely vacation here. Here you'll occupy a small hut with all meals included, since there's nowhere else nearby to procure food or drink. Since stocking up on groceries is just as much a challenge for the owners of these hotels (or "Maison d'Hôtes"), you'll find yourself paying about €80 (53.000 CFA) a night including meals for two people in one hut.
Homestays, overnighting with a Senegalese family in their own home, haven't really become popular yet. There is just one address advertising this, in the city of M'bour. Here, Papa Mody and his family invite guests to become immersed in their family life for a bit. Are you looking for a true Senegal travel experience? Then, come here and become part of their family.
Senegal is fundamentally a safe destination. Only the borders with the neighboring countries of Mali and Mauritania should be avoided, according to the Foreign Office, due to current unrest and risk of terrorism.
Until recently, trips to the southern section of the country, in the Casamance, were out of the question, since it was in the hands of MFDC rebels. The situation has improved in the meantime. Nevertheless, travelers should still exert caution when in this area.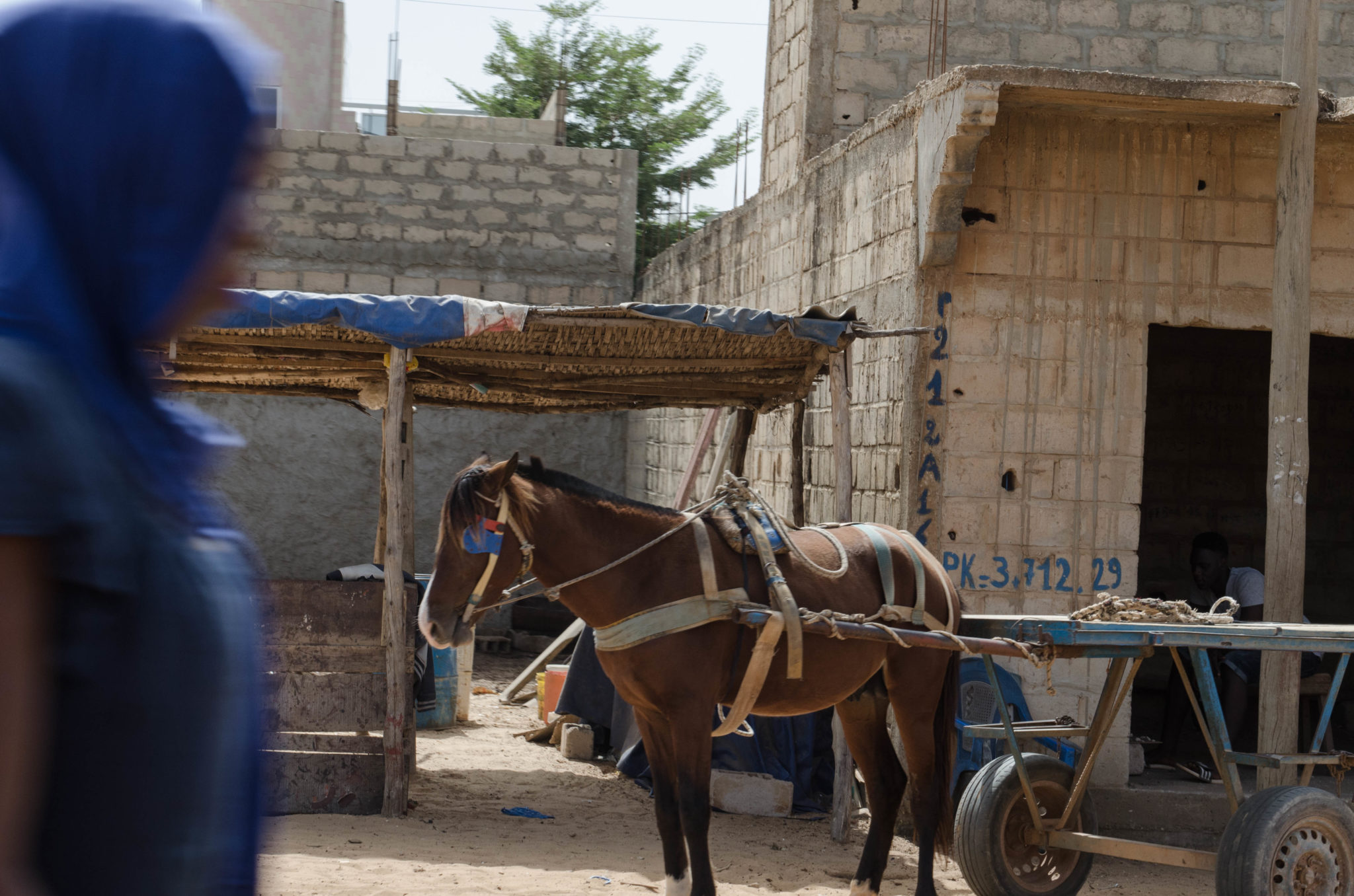 Safety in Senegal
As a tourist in Senegal, and above all in Dakar, you do need to watch your valuables. It's in the narrow alleyways of the overcrowded markets, in particular, that you might find your backpack or purse looted. It's recommended that you wear cameras and such on your person.
Please take note of the current Senegal travel and safety advice and refer to the federal offices' recommendations.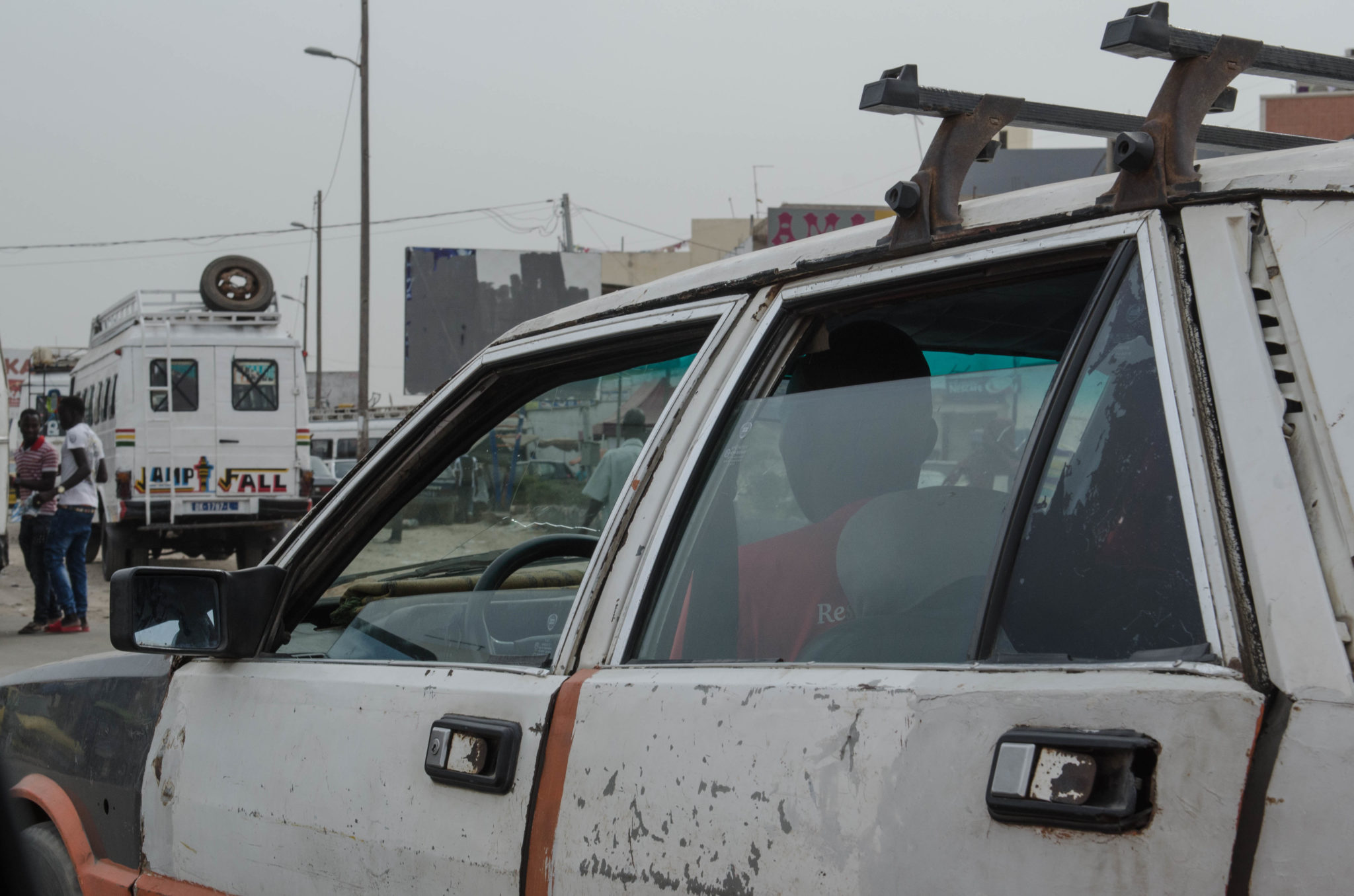 Public transport in Senegal
Public transportation in Senegal is truly a challenge, with the unofficial motto being "wait, wait, wait." That said, with a little patience and attentiveness, you'll soon be able to make a little sense of the system. In Senegal, only the very wealthy have cars. The entire nation is therefore dependent on public transportation.
By plane:
Commercial airlines serve three cities in Senegal: Cap Skirring and Ziguinchor in the Casamance region, in the south, and Dakar. However, at this time there are no flights within Senegal.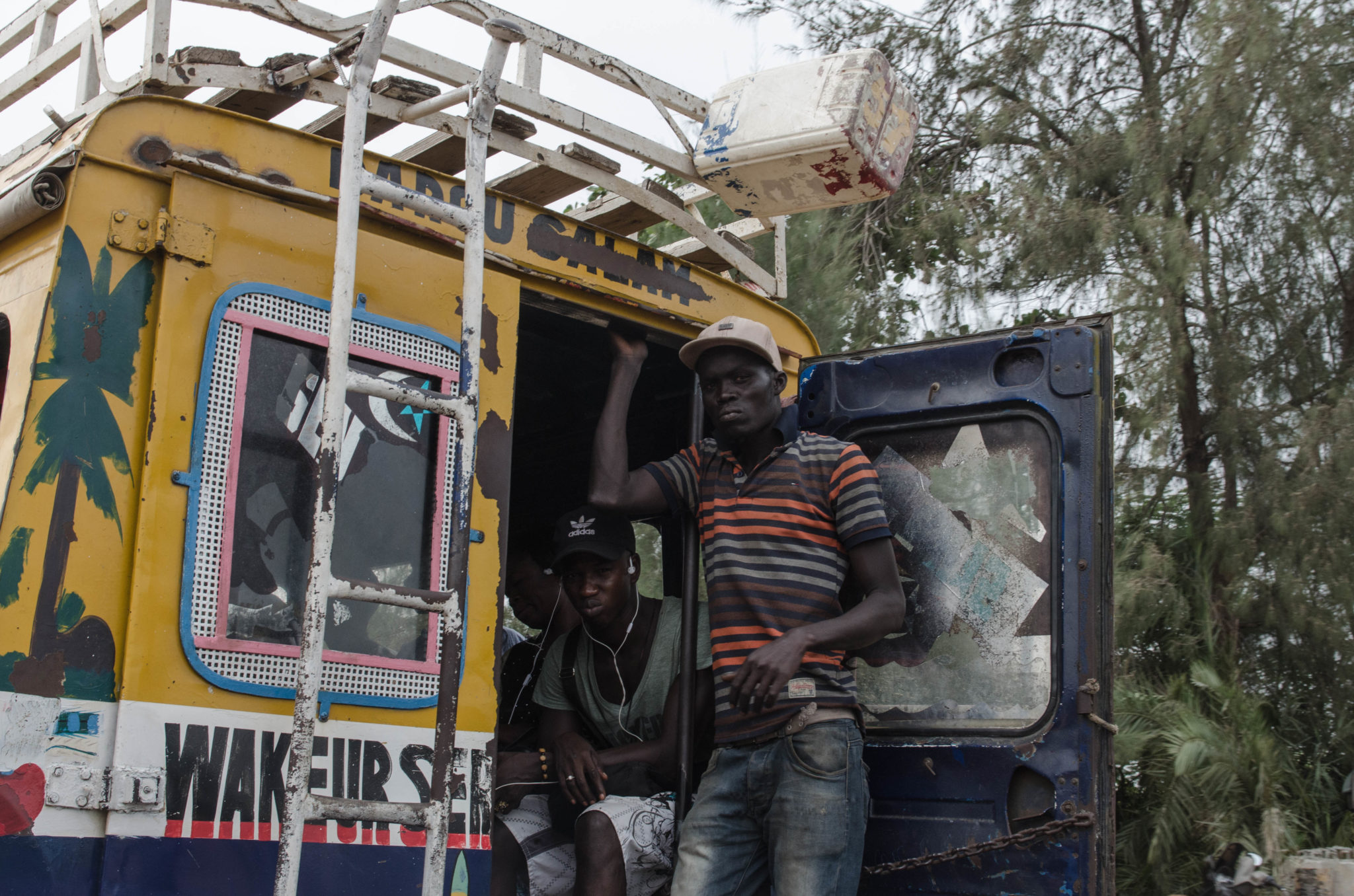 By bus:
Buses in Senegal can be divided into three categories:
DDD stands for Dakur Dem Dikk, translated as "Dakar, there and back." This is the name for the standard city buses that serve the main routes through the Senegalese capital of Dakar with 25 lines. The terminus is always either Palais de Justice on the southernmost point of the peninsula or Leclerc, located on the southern end of the harbor. Tickets for the bus cost 150, 175, or 200 CFA. The one problem with the buses is that it can be difficult to make heads or tails of it, as a "toubab," or tourist. What's more, the capital's heavy traffic often gets in the way of punctual departures, which can make riding by bus a real test of mettle.
Car Rapides are the brightly colored and sometimes custom painted old buses – always Mercedes or Saviem – that serve whatever routes the DDD doesn't. The buses are usually crammed full and oncoming passengers pay the man who hangs out at the back of the bus, bellowing the next destination. As a toubab, this is pretty difficult to understand, but there's a mnemonic: most Car Rapides serve areas in northwestern Dakar, meaning Yoff, Ngor, Les Almadies, and Les Mamelles. The buses start at the terminal on Av. André Peytavin or next to the Shell station on the harbor. Tickets cost between 50 and 160 CFA (€0.08 – 0.25).
The larger buses start out from the bus stations. In Dakar that's "La Gare Pikine" and in the other major cities it's the "Gare Routière." It's hard to tell from the buses' exterior where they're headed, but, especially as a tourist, you'll find people very helpful. At every bus station there's someone who's indirectly responsible for helping passengers. Just name your destination and you'll quickly determine which bus is headed there next. There are no departure times. These buses are usually cheaper than the other forms of transport. For example, a journey from Dakar to M'Bour costs just 2000 CFA (about €3). Take note: the buses in Senegal are outdated, to put it mildly. And one of their special features is that between every two seats there's a stool mounted in, so that five passengers can sit next to each other. Now and then merchants will jump onto the bus, selling everything from clementines and water to toothbrushes and USB chargers. Luggage is either held in laps, placed above the seats, or strapped to the roof of the bus. Riding the bus in Senegal is hot, very hot, but definitely an experience worth having.
By train:
There is just one train connection in Senegal. This travels from Dakar to the city of Thiès, two hours away. Tickets for the route cost 1250 CFA (about €1.90) for the air-conditioned cars and 500 CFA (about €0.76) for the non-air-conditioned ones. The train leaves Dakar daily at 5:15 pm, Thiès at 6:55 am.
Taxis and Sept Places:
In Senegal, taxis are black and yellow and can be found on nearly every corner. In Dakar, in particular, it's hard to walk 10 feet without being honked at. Taking a taxi in Senegal isn't particularly cheap, at least if you've made your mind up not to share. There are no set prices; these can and should be negotiated. A ride within Dakar costs on average 1500-2000 CFA (about €3), for longer stretches you might pay 3000 CFA (about €4.50). Negotiations take place through the window of the passenger's seat.
Tip: a friendly "Bonjour" or "Salam Aleikum" always helps. If you're planning a day trip, take it up with the taxi driver; a day trip from Dakar to Lac Rose, for example, costs 30,000 (about €46).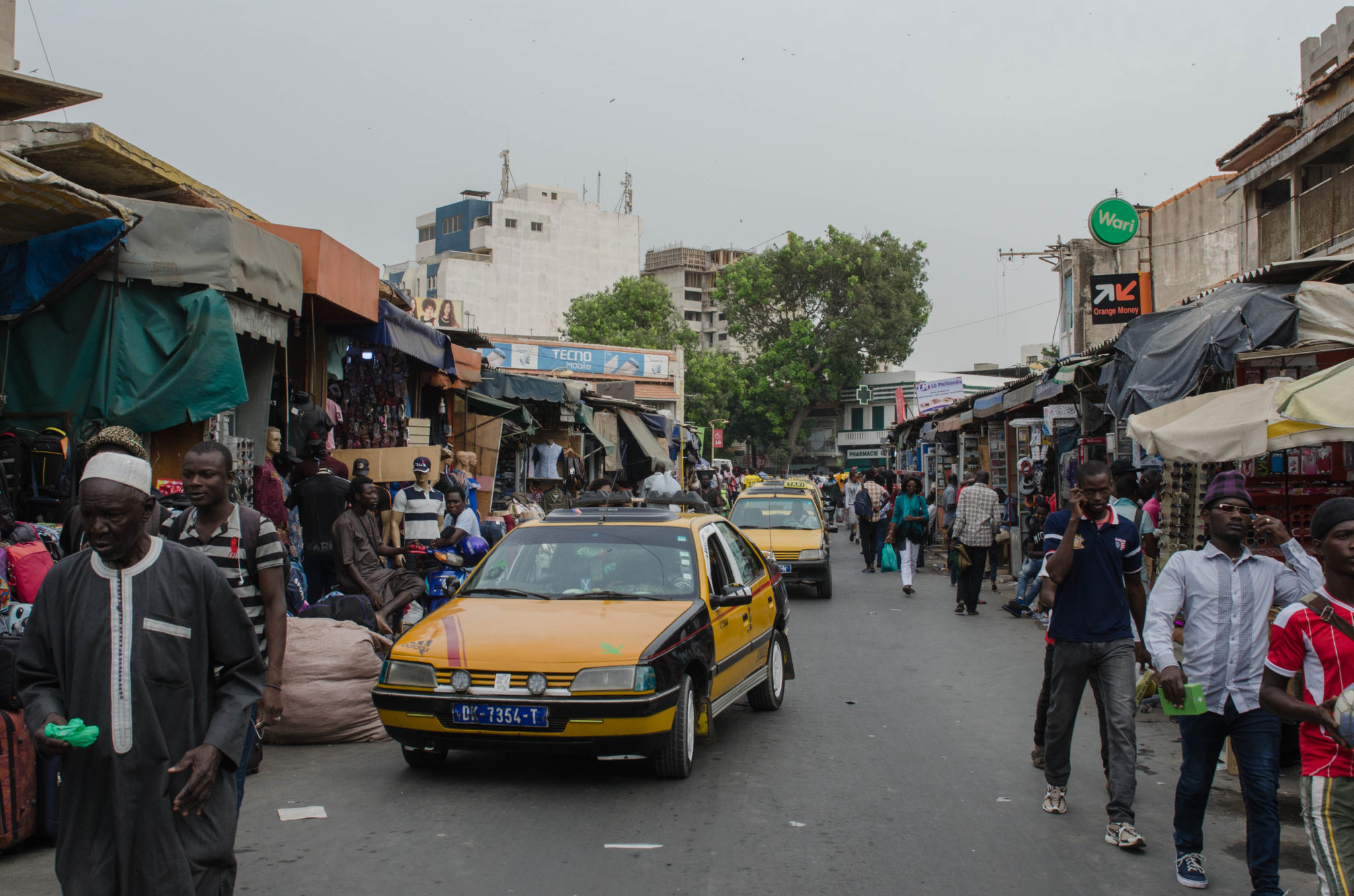 A more economical alternative to taxis and the (almost) more pleasant variant on the buses is the Sept-Places or bush taxi, also known as "taxi brousse." This is usually an unbelievably old, refurbished Peugeot 505 that has, you guessed it, room for seven passengers. They travel between the main routes, such as Dakar-M'Bour or Niossman-Dakar. Here, too, there are no set departure times, just a rule of thumb: The car leaves when all seats are occupied. That means you might find yourself waiting a couple hours until there are seven passengers. By the way: Children do not count as passengers and are simply distributed onto the laps of all other passengers. If you have luggage, you'll pay about 500 CFA (about €0.76) per piece.
Rental cars:
Renting a car in Senegal is prohibitively expensive and also not recommended, since traffic regulations here are hardly respected.
Religion in Senegal
The vast majority of Senegalese is Muslim, namely 94%. There are also some Animists and a few Christians. There are mosques on almost every corner and the Friday service is very popular. Tip: This is the best time to enjoy Dakar's streets, when they're relatively empty!
Health advice
As in many other developing nations – and countries in West Africa – it's important to have immunizations and to prepare thoroughly before beginning your journey to Senegal. The rule is: Don't drink the water and also avoid any food that is not cooked, grilled, or peeled.
The following standard immunizations are recommended before travel in Senegal:
Tetanus
Diphtheria
Pertussis (whooping cough)
Polio
Measels-Mumps-Rubela (MMR)
Pneumococci and influenza.
Immunization for Hepatitis A and, for a longer stay or possible exposure, for Hepatitis B, rabies, and typhus.
Malaria
Malaria is a big topic in Senegal. European doctors recommend that all travelers carry stand-by drugs for malaria for trips to Senegal, meaning: you'll have drugs such as Lariam or Malarone on hand, in case of need. Malaria is most common during the rainy season (between May and November). That said, even during other months it's important to spray exposed body parts with a mosquito spray containing DEET and also to ensure that the beds are equipped with mosquito nets and there are no mosquitos in the room.
Please refer to the site of the WHO for detailed health information for the designated travel destination.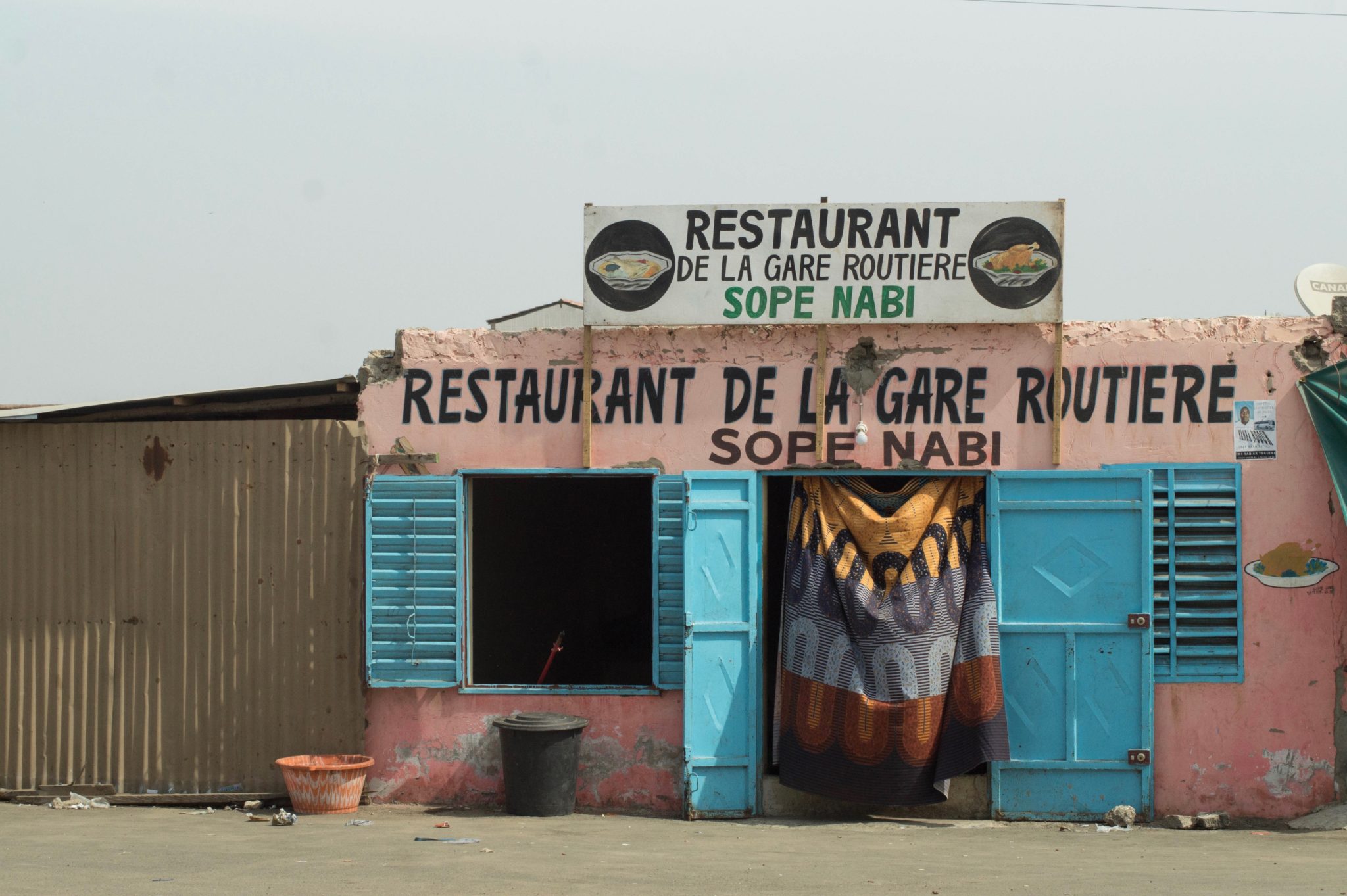 Food and restaurants in Senegal
Food in Senegal is still strongly influenced by colonial times and therefore by the French. That means that combinations of fish or meat with fries are not uncommon. Nonetheless, Senegal has a national cuisine that's made a name for itself beyond the French. Since Senegal is 94% Muslim, you'll seldom or never see pork on the menu. However, there is beer and wine galore.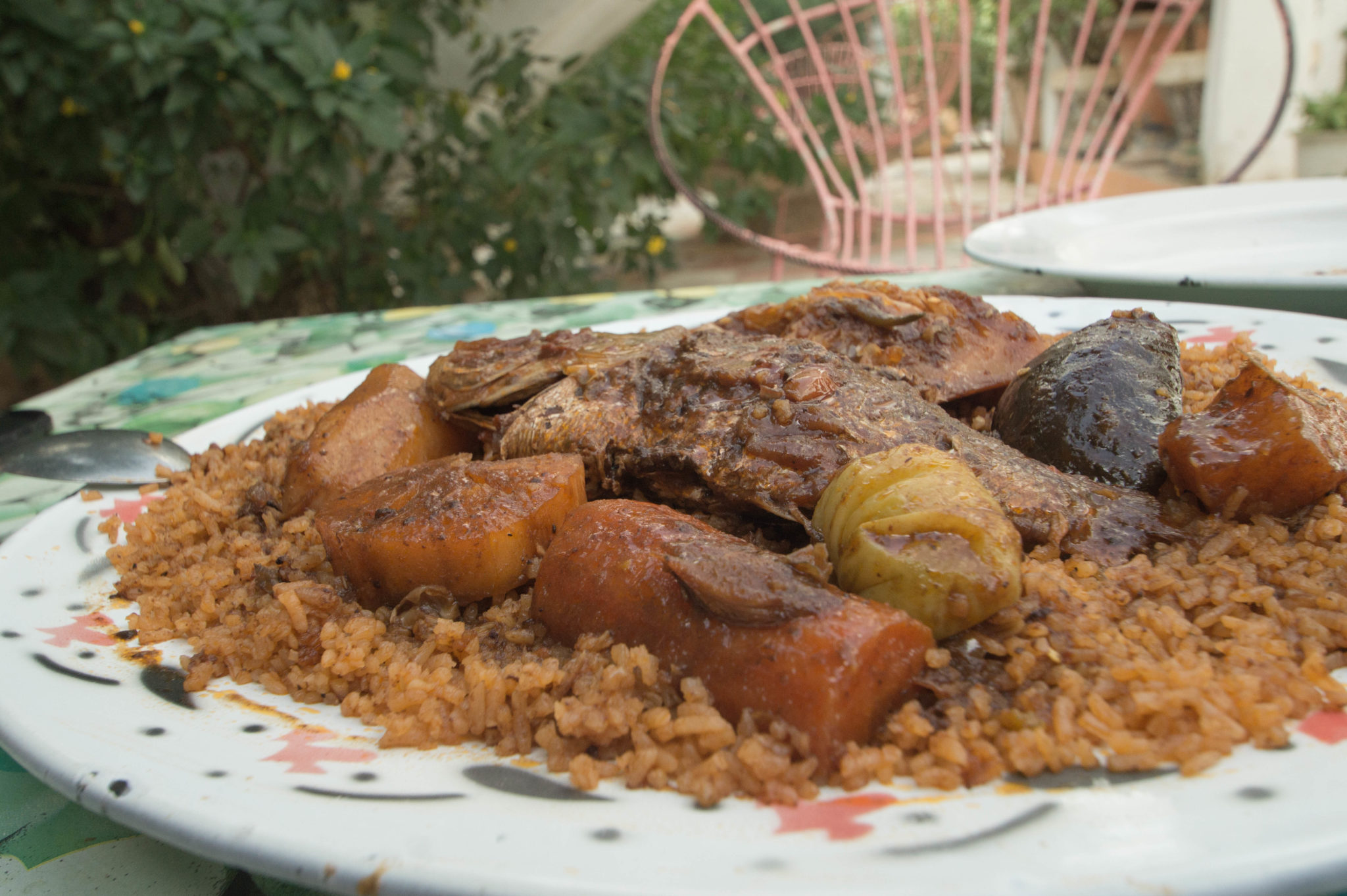 Thiebou-dienne
No Senegalese vacation is complete without at least one order of Thiebou-dienne. The dish is simple, but so tasty, it's difficult to put in words. Basically it's rice and fish with a medley of vegetables. Traditionally, this dish is prepared by mounding seasoned rice onto a large plate and topping it with fish. Between the layers is everything from eggplant to grilled zucchini and boiled potatoes.
Maffé and Poulet Yassa
In Senegal, meat is an absolute luxury item. But there are two meat dishes that you'll find at every big family gathering: Maffé, beef or chicken in peanut sauce, and Poulet Yassa, chicken marinated in lemon juice.
Fish, Fish, Fish
Fish is the staple of Senagalese cuisine. No wonder, since the country is on the ocean and therefore at the source of all imaginable seafood. In most restaurants, you'll find Capitaine (perch), Tiof (sea bream), Lotte (ray or skate), Espadon (swordfish), or barracuda.
Juices
The fruit harvest is seasonal in Senegal. Sometimes it's watermelon, sometimes clementines, sometimes something completely different. However, you will always find hibiscus and ginger. No wonder that Bissap juice – hibiscus juice – has risen to the level of national soft drink.
Senegalese tea
Ordering tea in Senegal requires a certain commitment: Tea drinking is so celebrated here that it's not uncommon to spend a couple hours at it. Tea in Senegal is very sweet and served with generous spoonfuls of foamed milk. You'll find every sort of tea and tea apparatus here.
Highlights in Senegal
Situated in West Africa, bordering on Gambia and near Guinea-Bissau, Senegal is a fascinating destination for both relaxing vacations and for more adventuresome goals. As part of the Travellers Archive Senegal travel guide, here are the nicest places to visit in Senegal:
Places to visit in Senegal: Dakar
The capital of Senegal, Dakar, is one of the most developed cities in West Africa. For most Senegalese, living in the capital is a long-held dream. And why? This is where so much happens. The city is divided into several quarters that couldn't be more different from one another. Starting with the Place de l'Indépendance, the heart of the city and the center of much activity, the action continues through the busy streets of the Sandaga Market. From here it's not far to the harbor and its ferries departing daily for the former slave island of Île de Gorée. Also worth a visit is Dakar's oldest quarter, the Plateau-Viertel, where you'll find historic buildings and also nice little boutiques. One up-and-coming area is that around and including Les Almadies, site of the westernmost point of Africa, and Ngor. This is where you'll find pleasant beachside bars and surf cafes. For a night out, head to Medina. This is where all the top clubs are, but it's also not a particularly safe quarter. It's worth visiting the Les Mamelles quarter where there's an important monument of African independence and from here you can talk a stroll along the Corniche. The Corniche really gets going round about sunset, when Dakar's fitness enthusiasts meet for jogging, football, or to hack around one of the city's many open-air fields.
Those who've had their fill of city life can plan day trips from Dakar: to Île de Gorée, Lac Rose, the surfing destinations of Île de Ngor (an island spot) or Yoff, or to the traditional village of Rufisque – Dakar is the perfect starting point for daytrips.
Places to visit in Senegal: The North – Saint Louis
Those who're interested in the history of this country should drive north to take in Saint Louis. The former capital of French West Africa is, today, a peaceful spot. You'll find solitary sand beaches, colonial history, and intact nature. Starting from here you can take in the Senegal River, which can be elegantly toured by boat, and both national parks, Langue de Barbarie and Djoudji.
Places to visit in Senegal: The Center – Thiès, Touba and Tivaouane
The little towns of Touba and Tivaouane are at the very center of the country – this is home to the Islamic Brotherhoods of Mouriden and Tijaniden. The jumping off point for either spot is the transport hub of Thiès, about 90 minutes from Dakar, depending on traffic. Thiès is the second-largest city in the country and, with its 240,000 inhabitants, an important mecca for industry and business. Touba is the holy city of the Mouriden. The rules here are strict: no alcohol, tidy clothing, and no cigarettes. You'll also often see head scarves. Tivaouane is the holy city of the Tijaniden and therefore at the center of festivities such as the birthday of the Prophet Mohammed, which takes place every year and is known as the Moulod Fest. Both cities are worth a visit and of guaranteed interest.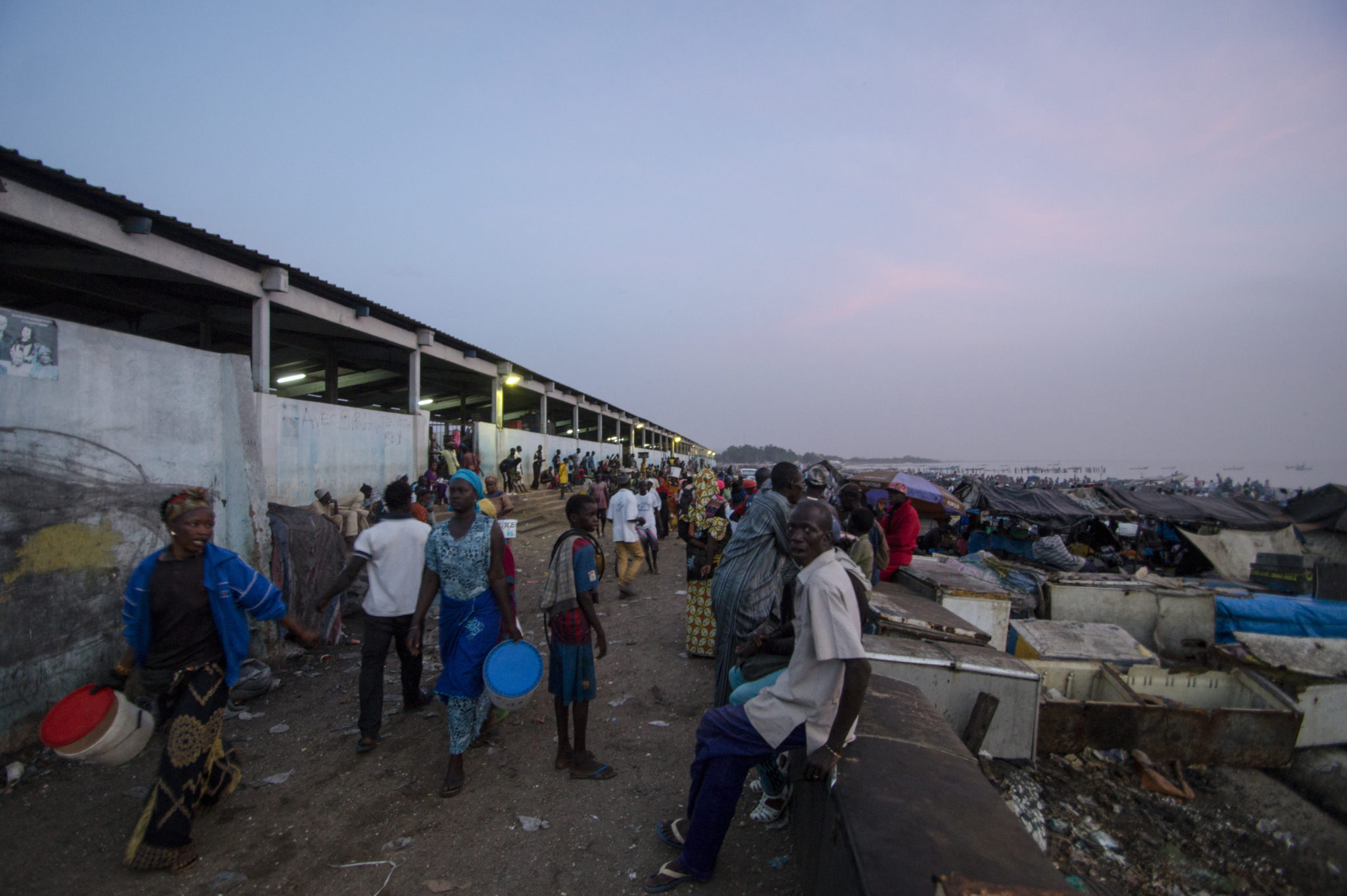 Places to visit in Senegal: The Coast – Petite Côte, with Mbour and Sally
The Petite Côte lies between Toubab-Dialaw and Joal-Fadiouth. This section of coast is truly Senegal's tourist center, meaning this is where buses of tourists descend on the country. If you're looking to lie on the beach, this is the place. The entire coast used to be based on fisheries. To this day, the fish market of Mbour is a real landmark. But today's economy revolves around the hotels of the main towns of Mbour and Sally Portudal. Nearby is the famed mussel island, Île de Joal, a favorite spot of tourists. This is also where you'll find the village of Fadiouth. In addition to this mussel island, there are two more: one that has a Christian graveyard and another that's used as a granary. Sally Portudal is also one of the jumping off points for trips to the national park Niokolo Koba, which accompanies visitors on safari.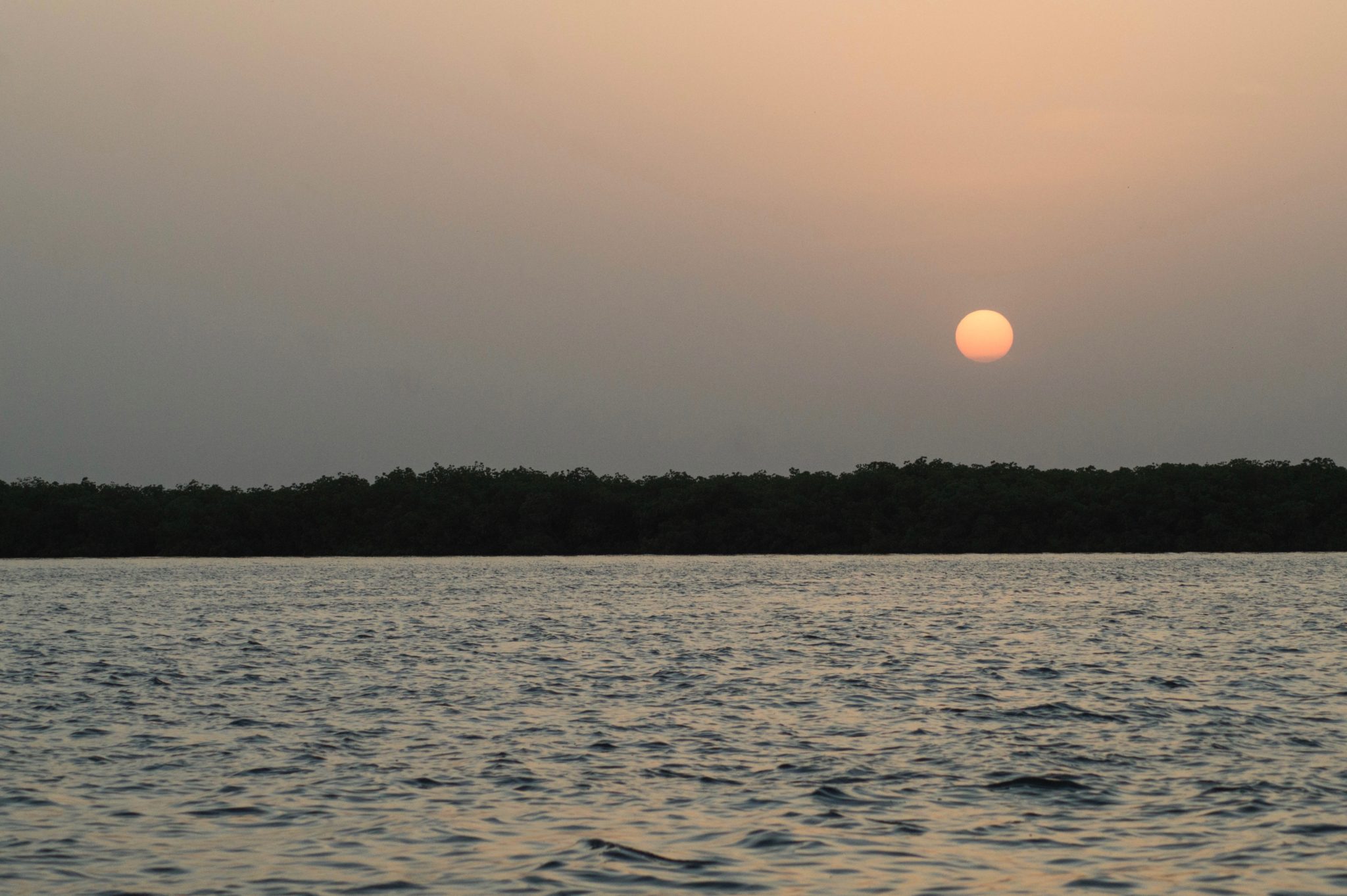 Places to visit in Senegal: The Delta – Sine Saloum Delta
Sine Saloum Delta is Senegal's haven of quiet. It's populated with countless islands and inlets. The entire national park encompasses about 40 percent of the delta's total 180,000 ha. This is a spot for a truly wonderful getaway. Visitors are housed in small huts, treated to 3 meals a day, and can go out on the water in canoes, kayaks, or in colorful skiffs. Fishing is also huge here.
Places to visit in Senegal: The South – Casamance
Beneath Gambia lies Casamance, a fertile stretch of land named after the 320 kilometer-long river of the same name. What's noteworthy about Casamance is the vegetation: while the rest of the country appears rather arid, here it's downright humid, almost tropical. If you start from the region's capital, Ziguinchor, there are many daytrips to traditional Diola villages. What's more, this is the place to take an exploratory stroll – you'll find alleys, old trading houses, and a colonial character that sets Casamance apart from almost anywhere else. Casamance is divided into three areas: Lower Casamance, Upper Casamance, and Middle Casamance. Throughout the region, the best – simple and traditional – accomodations are "campements villageois." You'll find all the information you need in the "Office de Campements Rurals Integrées" in Ziguinchor.
How much does it cost to travel through Senegal?
Contrary to what you might expect, Senegal is not a cheap destination. Dakar, in particular, is very expensive, compared to other areas, due to its high expat rate (40,000 expats live here).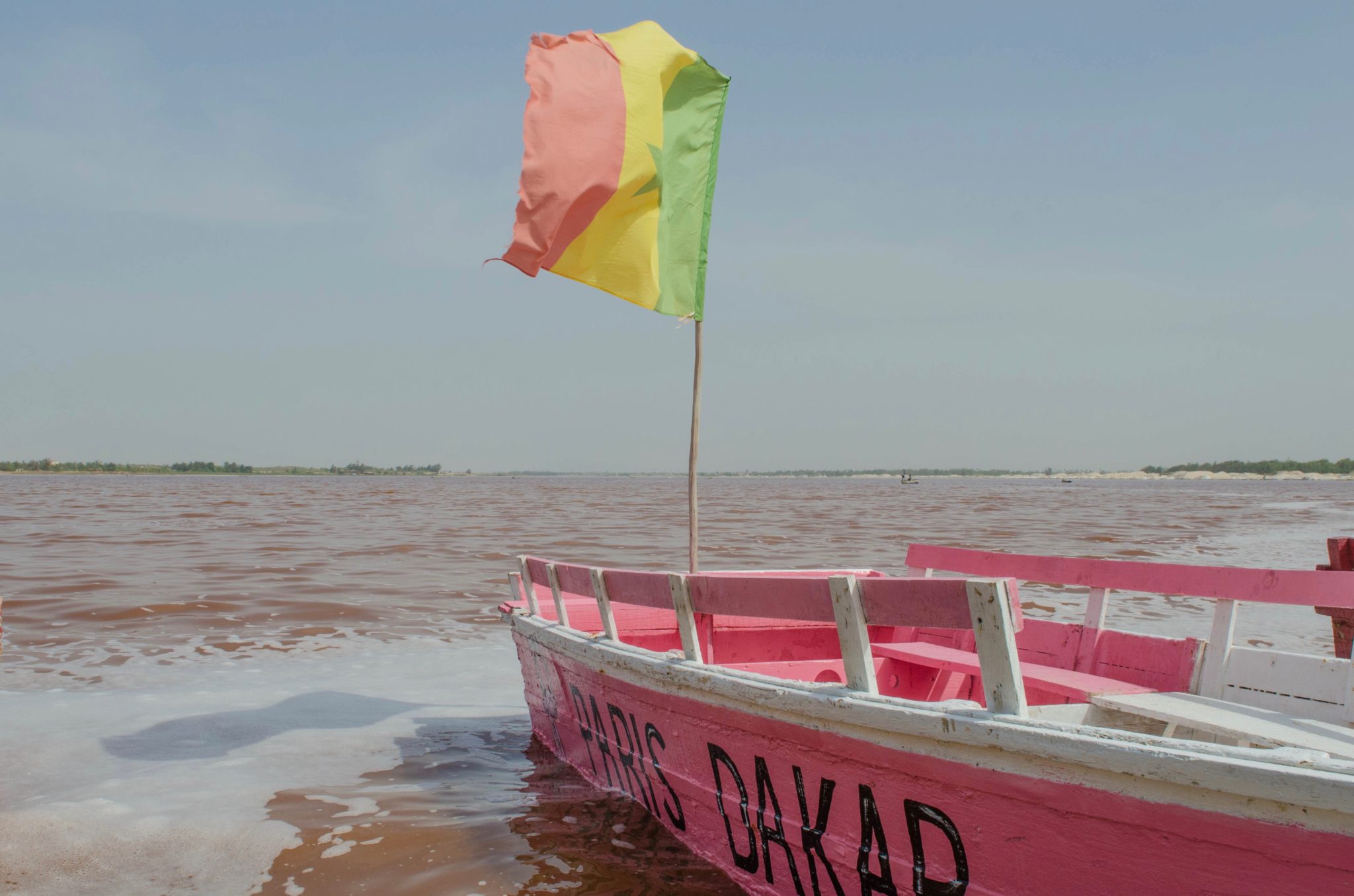 Internet and SIM cards in Senegal
WiFi is seldom seen and, when it is present – even in the better hotels – works slowly or not at all.
SIM cards and the Internet in Senegal
It's relatively easy to buy a SIM card from a merchant in Senegal. You can do this either upon arrival at Dakar's airport or in the capital city center, namely at the Orange stand in the Casino supermarket near Place de l'Indépendance.
A SIM card costs just 1000 CFA (about €1.52). 2 GB will suffice for 10 days in the country. From Orange this costs 5000 CFA (about €7.62). Important: To be issued a SIM card, you'll need your passport.
Recommended Literature
Lonely Planet's "West Africa" is helpful and includes up-to-date information.
These articles could also be interesting