Senegal: The tranquility of the delta
Brought together by an impenetrable labyrinth of islands, inlets and sandbanks in Sine Saloum Delta in Senegal, are two men: Mathieu und Mtane. One French, the other Senegalese. About fish, sunsets and a little piece of paradise.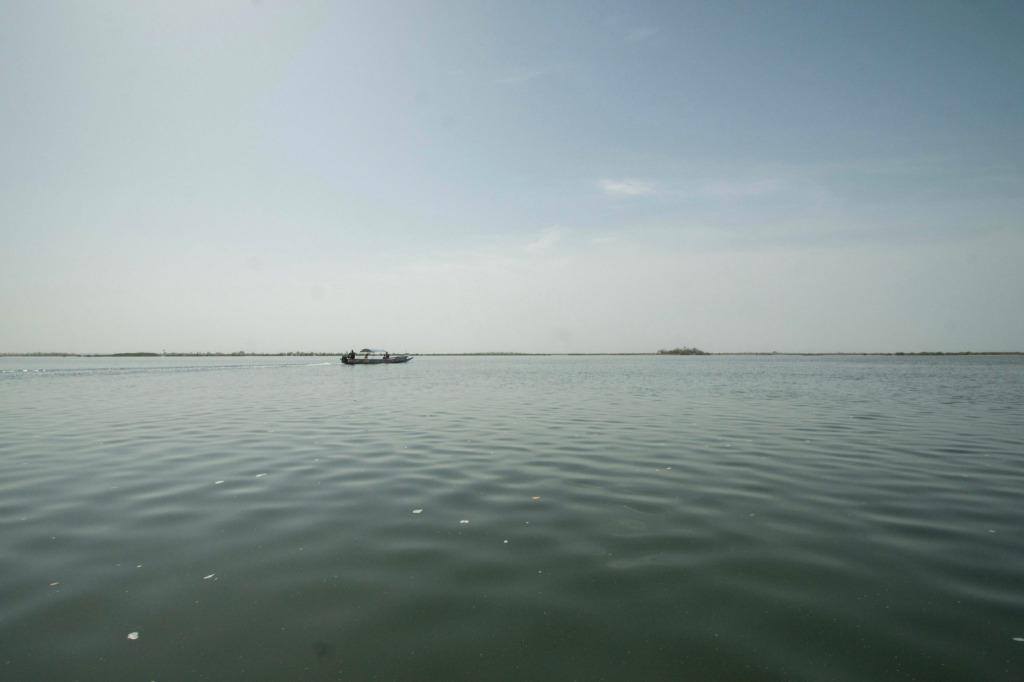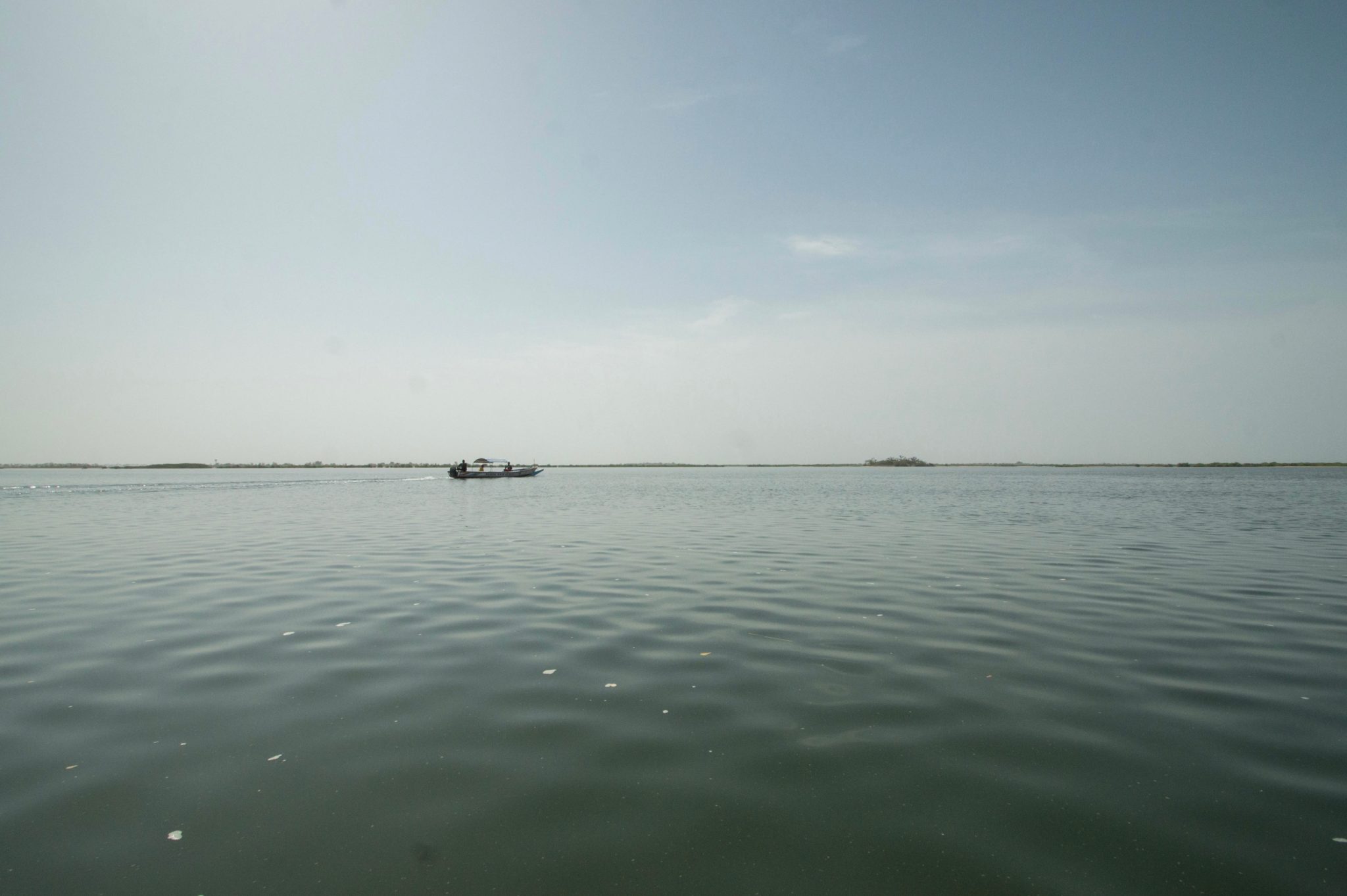 "Time to go," Mtane calls out from a distance. The young man balances on the brightly coloured pirogue and passes down sacks and bundles of clementines and bananas, as well as a case of beer. The sun is high in the sky. In Ndangane, located in the south of Senegal, it is particularly hot at the moment, with shaded places only in the improvised waiting room. It is still. No breeze, no sound, no murmur of conversation.
Mathieu und Mtane: Two men in the Sine Saloum Delta, Senegal
Only now and then is the peace broken by the motors of the brightly-coloured boats that glide over the waters of the Sine Saloum Delta. In 2011, this labyrinthine landscape of islands and inlets, occupying – at 145.811 hectares – an area the size of Hamburg, was added to the UNESCO World Heritage list. Numerous bird species are at home here, making it a veritable paradise for ornithologists. Equally, it is a paradise for tourists, some of whom stay in a series of chic beach-huts nearby. In recent years, the Delta du Saloum National Park has evolved into something of a tourism magnet – particularly for visitors from France.
Mtane is quite relaxed. He has spent years guiding his pirogue across the Delta. Every day he collects the hotel guests from Ndangane and transports them through the maze of waterways to the hotel. He is familiar with every corner, every tree and every island – of which there are many.
Days follow a relaxing pace in Sine Saloum Nationalpark. Not much happens here. Some people travel quietly along the waterways, in search of rare birds, while others doze on the beach, or go fishing.
The Delta is an oasis of peace in the chaos of Senegal. There are those who treasure it. Such as Mathieu, who has been coming here for the past ten years. The large-bellied Frenchman assumes his position on the jetty, his SLR camera in place. It has a 15x zoom, he boasts, proud as punch, clicking several more shots.
The Sine Saloum Senegal: A Mecca for the French
The Frenchman comes from Île de Ré, near La Rochelle on France's Atlantic coast. But Senegal holds a special place in his heart, he explains, punching his fist demonstratively at his chest. Mathieu is in his early sixties, and this is his first visit with his wife to the Sine Saloum Delta. But he had been here before, as a young boy, he recounts. He wasn't interested in photographing birds back then. His wife sits on the terrace outside the small wooden hotel, the "Le Bazouk du Saloum". Occasionally she calls out, letting him know that she's spotted another pelican. Mathieu, of course, will have spotted it already.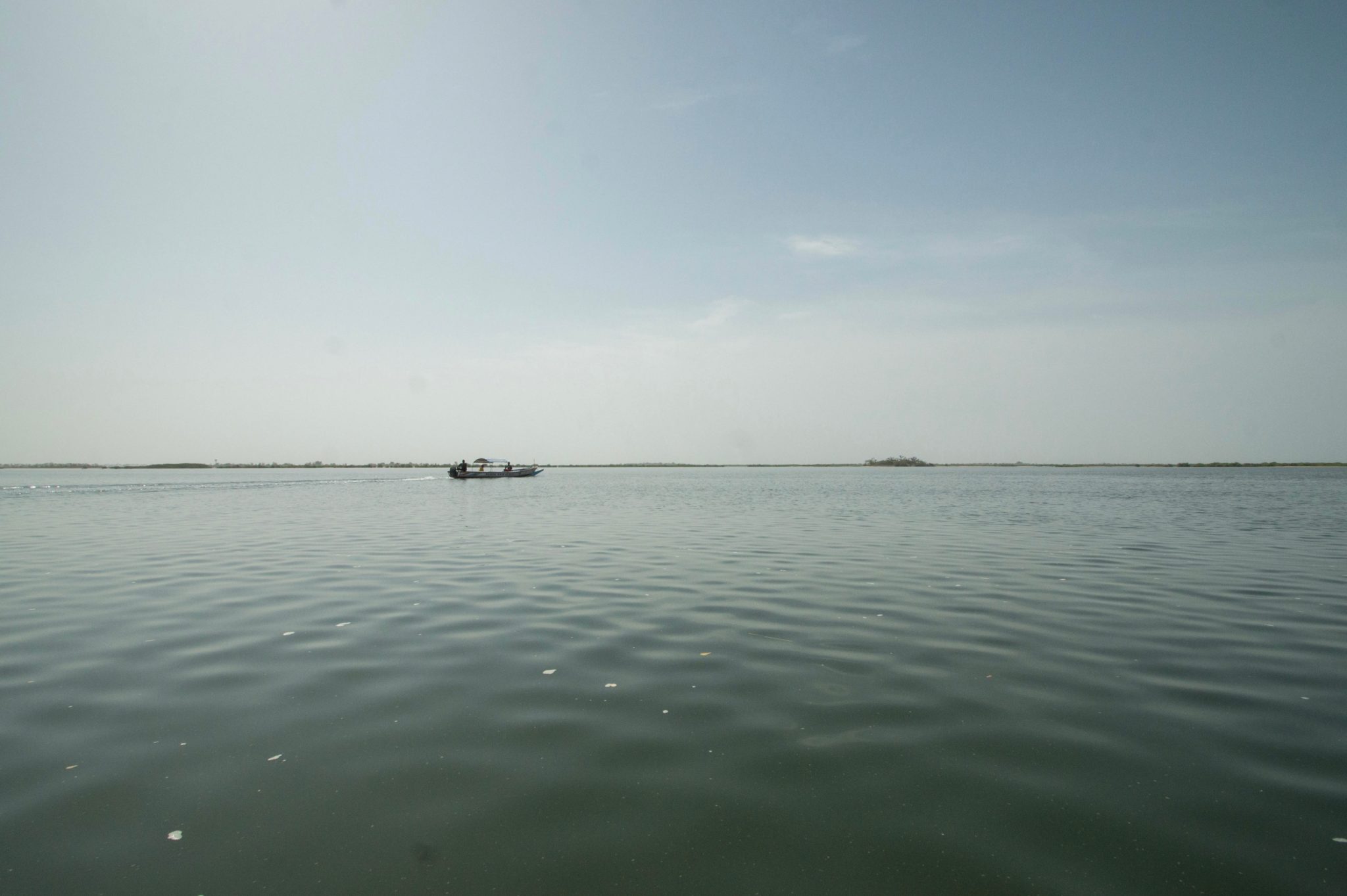 The French have been coming to Senegal for years and they make up the bulk of the country's tourists. Few other nationalities venture here. Little wonder, as few others could converse as fluently with the Senegalese as the French do, with their shared language. Parts of the Sine Saloum Delta are in French hands. Like many others, Jean-Jacques had spent time on Mar Lodj and decided to create an idyll here; a quirky, colourful settings that is reminiscent of the Seychelles or the Caribbean. Each of the little wooden huts at 'Le Bazouk du Saloum' has a hammock strung up outside. Electricity is solar-powered and kayaks and canoes are available to rent from their berths along the jetty.
Jean-Jacques has been welcoming guests here for several years. His team are well rehearsed. At midday a light, three course meal is served, in the evenings a more substantial menu. The cooks employ all the fresh, local produce that Senegal has to offer: papayas, mangos, coconuts, fish, chicken and the exotic fruit of the baobab tree. Full board has clear found its way to the delta – hardly surprising, when there is no-one else to eat anyway. Jean-Jacque goes shopping every day, always accompanied by Mtane, who takes him to the neighbouring settlement on his pirogue. On the return journey they will often kill two birds with one stone, bringing back newly arrived hotel guests from Ndangane.
Mathieu gazes out into the distance and across to the other bank, carefully studying the dense thicket of mangroves. Now and then a pirogue will glide past, bearing white-skinned tourists or people who were born in the delta. After a brief pause, he continues to tell his story, with an excited yet melancholic air. How he had arrived when it was still dark, a couple of days earlier.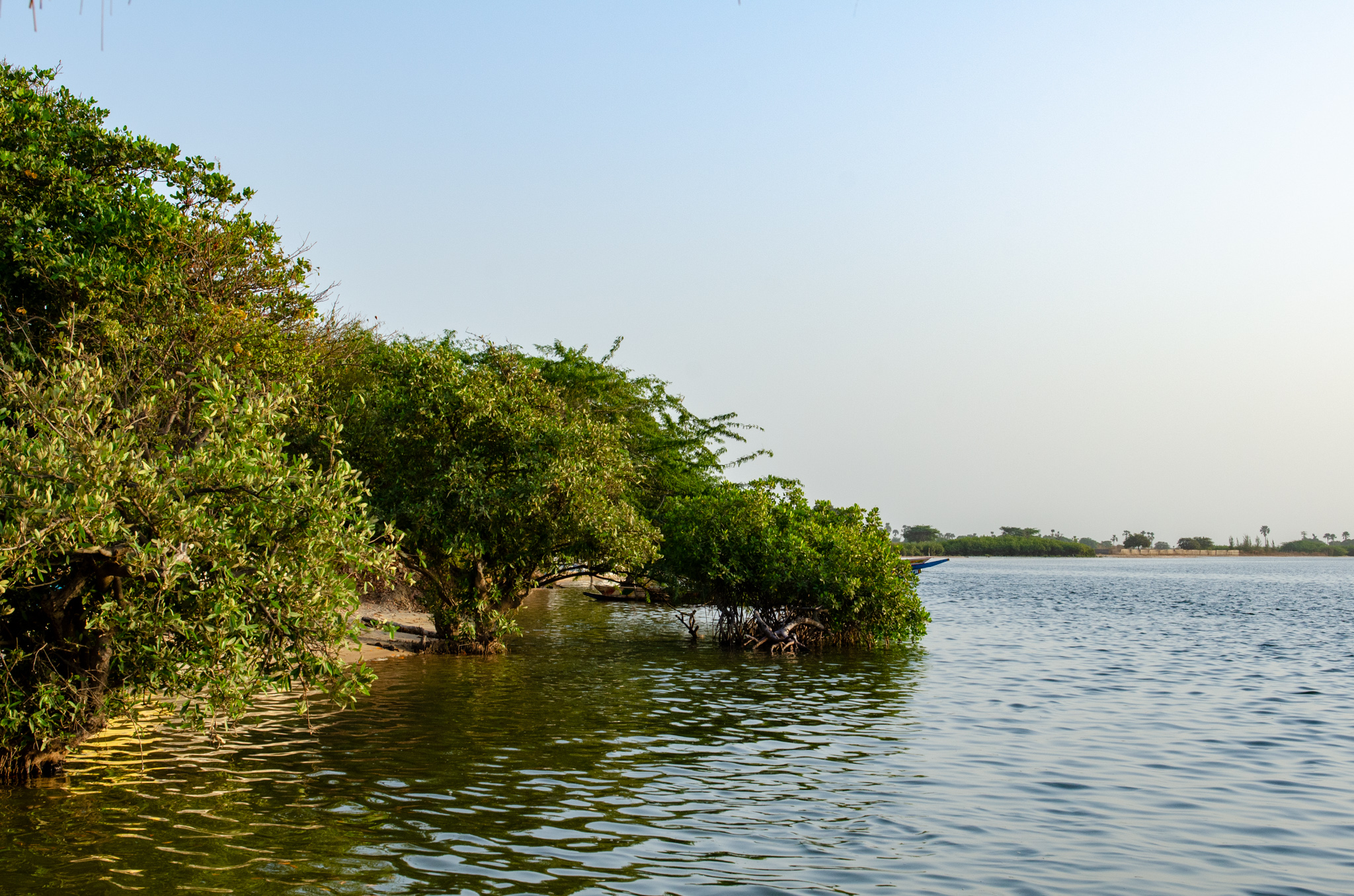 A little piece of paradise, a small oasis of calm.
It was five in the morning when he and his wife were brought from Mtane to the hotel, and they couldn't see a thing. Until sunrise, when the surprise was overwhelming. It is his little piece of paradise, his oasis of calm. After sunset it becomes very dark very quickly on the Sine Saloum Delta. At "Le Bazouk" this is the busiest time. The tables are set and illuminated with solar lanterns, African music drifts from the speakers and the air is filled with the aromas of the kitchen. Mathieu and his wife are the first to take their places. They are seated close to the kitchen, each with a glass of wine in their hands, in companionable silence. They seem content to simply absorb the atmosphere. Jean-Jacques greets them and discuss the events of the day. They talk about the way that the supermarket had had nothing in stock – yet again – and how Mathieu and Mtane had fished together, catching enough fish to feed the hotel's guests for a week.
Mtane, incidentally, isn't eating here this evening. He is out on the delta again, sailing on his pirogue. Nights are best for fishing. Then, when nothing at all is happening, when it is so dark that you can no longer see your own hands and all the tourists have disappeared into their resorts. That is when Mtane has his delta all to himself once again: the way he likes it best.
These articles could also be interesting